Integrated Pest Management (IPM)
Sprayer — Mobile-Mee for IPM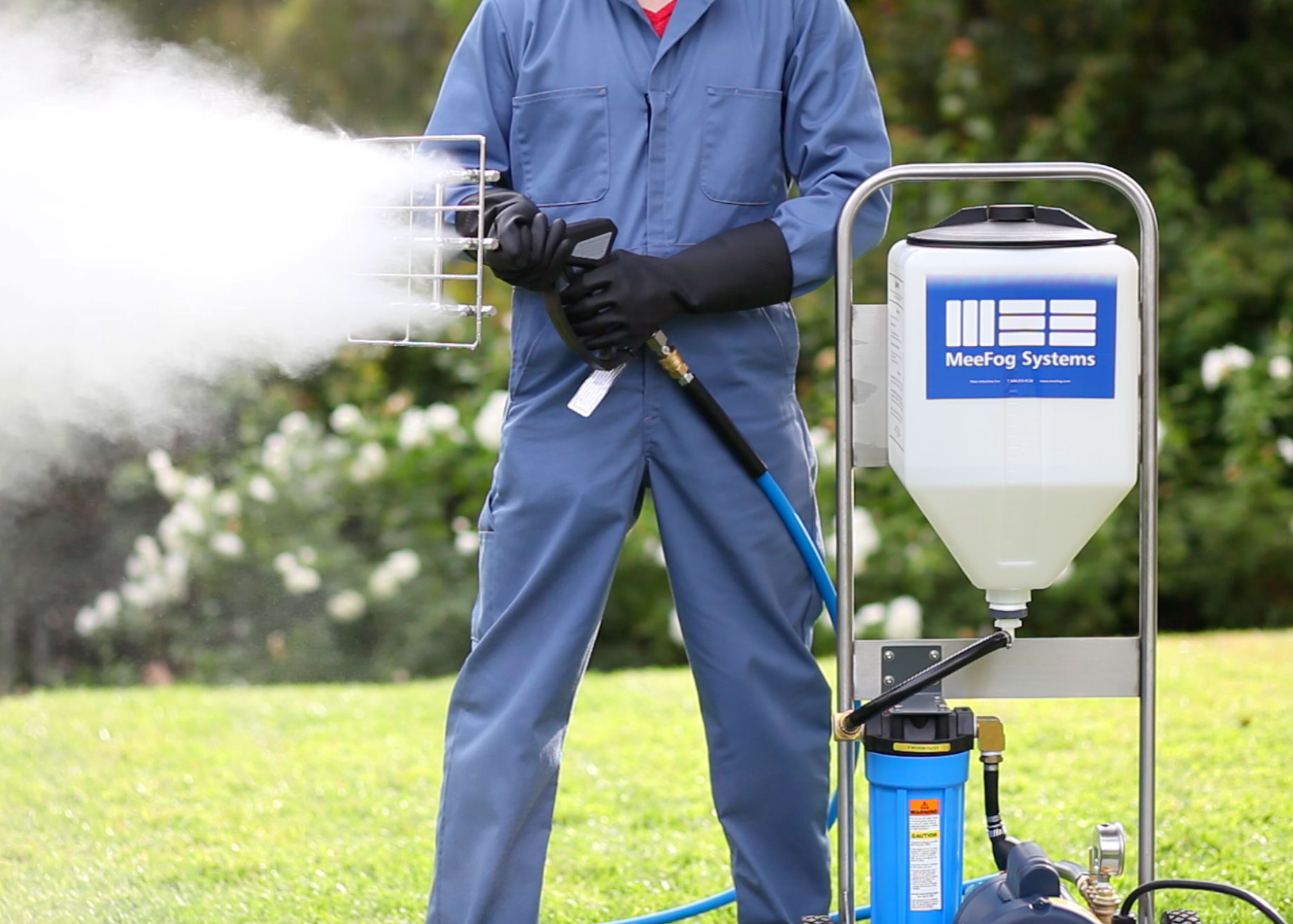 Pest Management sprayers cover large areas with a handheld nozzle wand. A portable high-pressure pump is mounted on a rolling cart with a solution tank. The system can be easily maneuvered.
The nozzle wand outputs up to one half of a gallon per minute of spray to cover large areas in a fraction of the time as compared to single-nozzle sprayers.
Benefits:
Energy efficient, low cost operation.
Easy to service and maintain.
Ultra-fine fog droplets.
Extend coverage with no solution waste.
System Overview
Nozzle Comparison
MeeFog System Benefits
Available in two sizes, 20 gallon or 5 gallon.
Quickly lays down a thin film on all surfaces.
Small droplets extend coverage.
Spray large areas with much less labor.
Permeates deep into leaf canopies.
Multi-nozzle sprayer w/ 50ft hose.
Cart mounted 2,000 PSI pump.
Plug 'n play with any 120V wall outlet.
Industrial quality, long service life.
Droplet Comparison
Want Proof?
We'll gladly supply a cost and savings:
System cost.
Predicted savings on solution cost.
Featured Case Study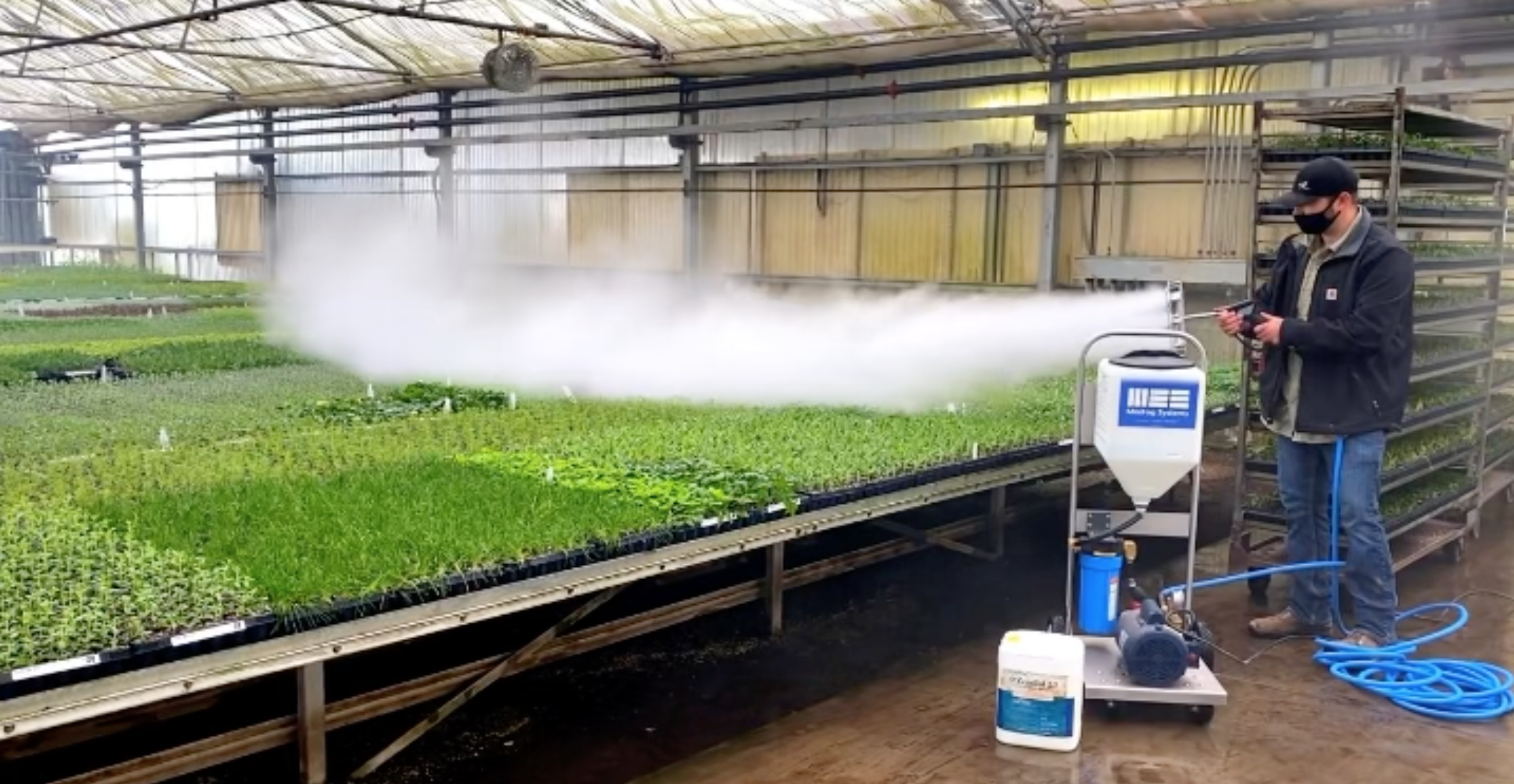 Takao Nursery
MeeFog System creates the perfect growing environment
The Challenge:
Summer temperatures in Fresno are often over 100 °F. Takao Nursery needed to control humidity and temperature in order to have a successful greenhouse propagation business.
The Solution:
Takao installed a MeeFog system to provide uniform cooling and humidification over their propagation beds. They are able to meet customer demand by supplying consistently high quality plants with faster turnover rates.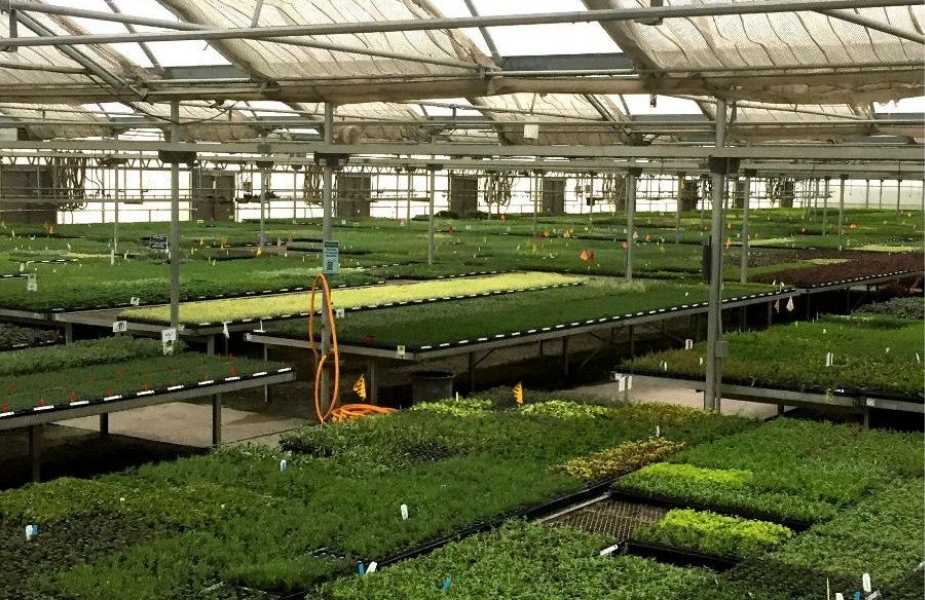 Howard and Fumiko Takao started a landscape company. In 1960 the company evolved into Takao Nursery, a wholesale groundcover nursery in Torrance, California. The business kept growing and was relocated to Fresno, California by 1979. They installed the first MeeFog system in their nursery in 1985 and that system is still operational today.
MeeFog Nozzle
Each MeeFog impaction-pin nozzle is made from high-grade stainless steel. The standard nozzle features a 0.006 inch (150 micrometer) diameter orifice which produces billions of ultra-fine droplets per second. At an operating pressure of 2000 psi, the average droplet size is below 10 micrometers, or one tenth the diameter of a single strand of human hair. The resulting fog provides fast evaporation and amazing special effects.
Features:
High-grade, precision-machined type 316 stainless steel construction.
Super smooth orifice, low-pressure drop, 98% efficiency.
Cylinder type filter with radius end for efficient nozzle operation.
1/8″ NPT tapered fitting.
O-Ring seal at the base of the nozzle.
Other Case Studies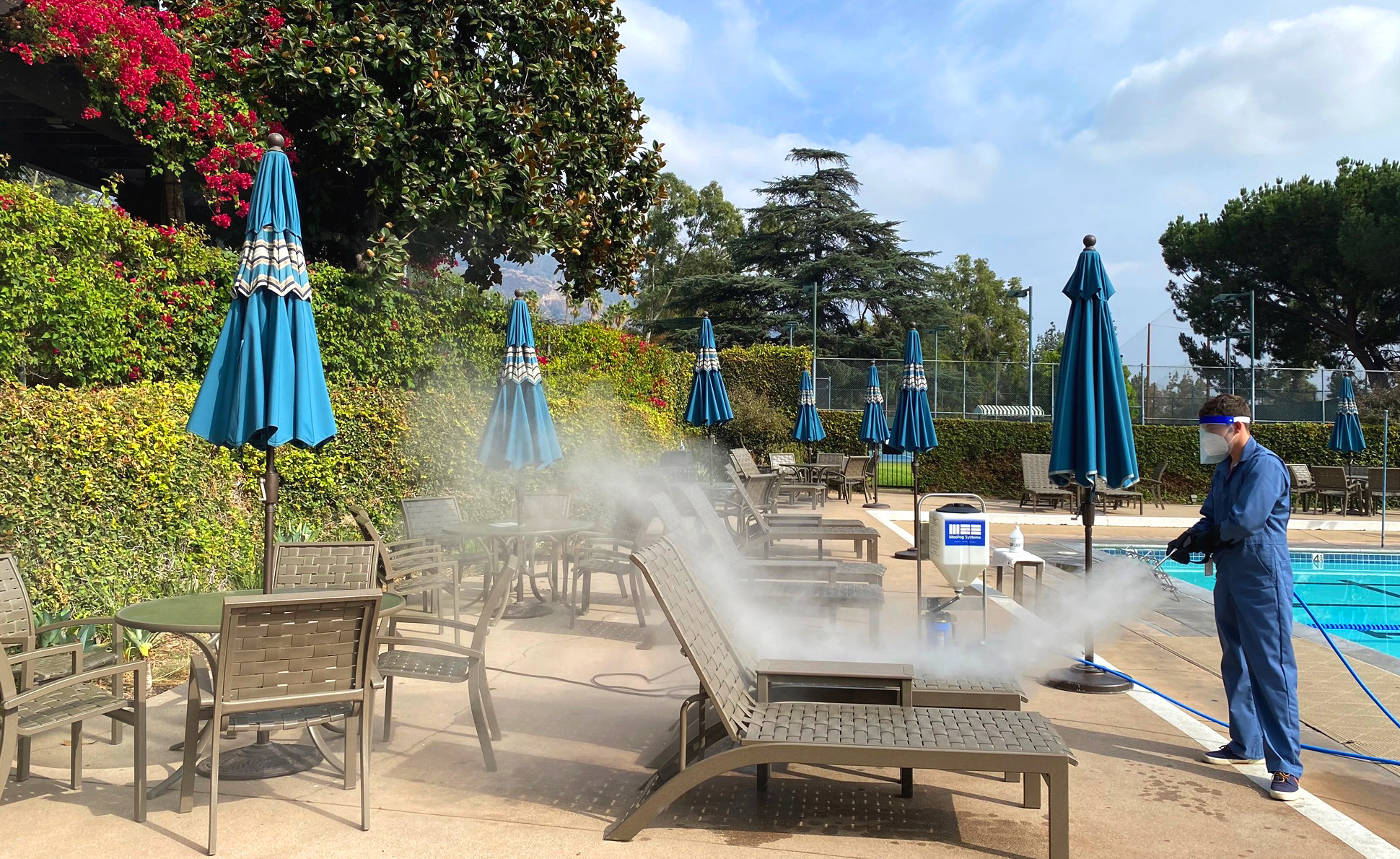 Pest management sprayers cover large areas with a handheld nozzle wand. The multi-nozzle wand outputs up to......