MeeFog Reverse Osmosis & Deionizing: Model CEDI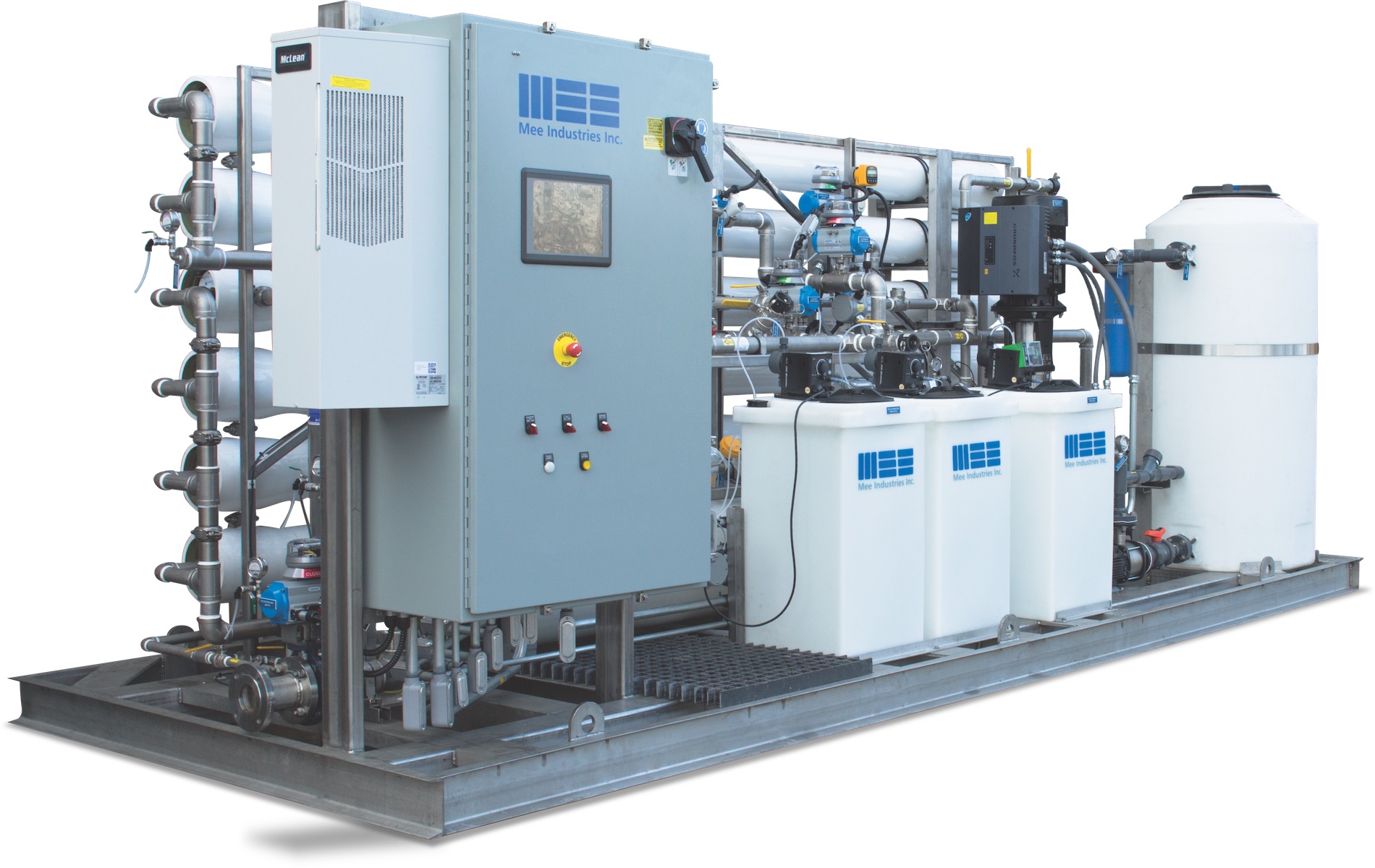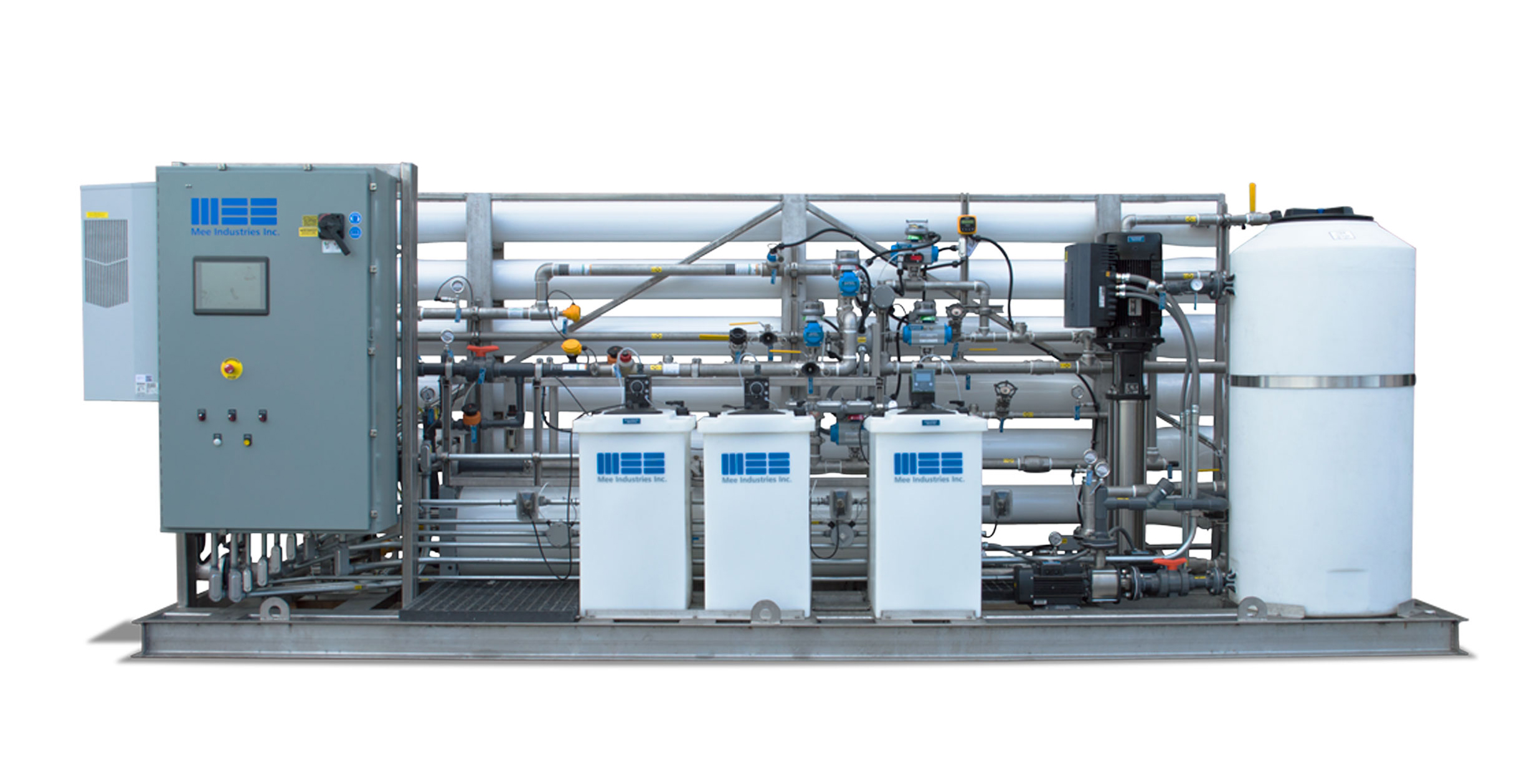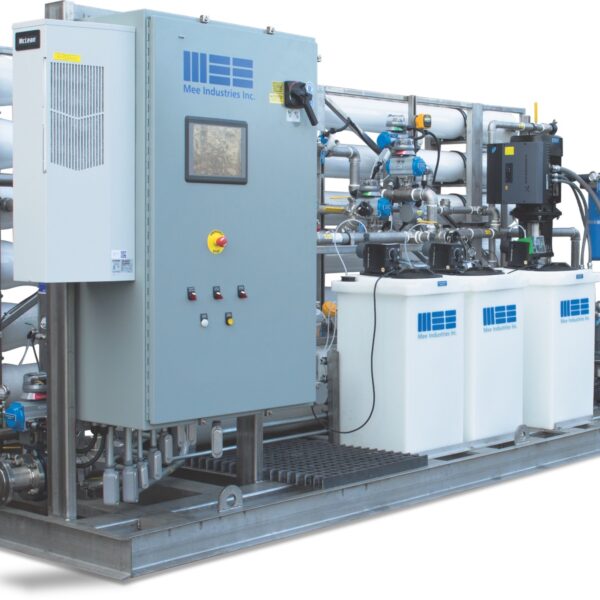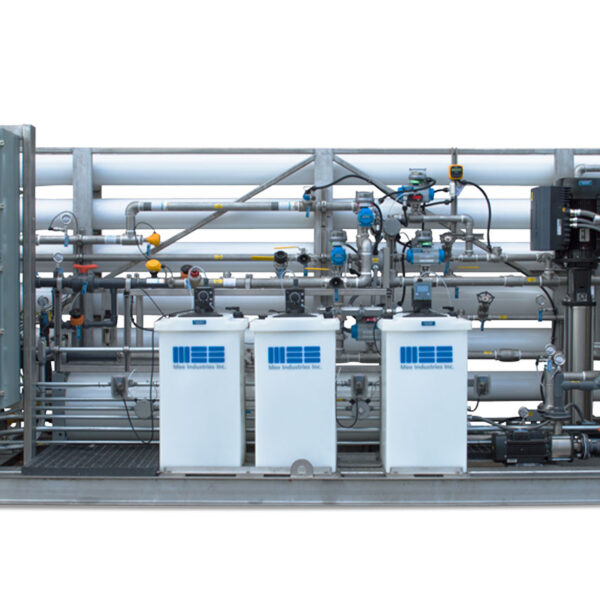 MeeFog Reverse Osmosis & Deionizing: Model CEDI
Features:
Touch screen HMI control interface &PLC controller with frequency controlled variable speed pump/motors.
Automated membrane flushing.
No chemical regeneration required for continuous electrodeionization (CEDI).
Integrated RO/EDI skid designs.
What it Does:
Removing minerals and dissolved solids from supply water will achieve the highest purity of water meeting OEM specifications for water injection. Mee Industries provides the ultimate in project execution. From design to supply, installation and after sales service there is a single supplier—a single point of contact.
Features
Dual pass RO system.
Integral skid mounted EDI polishing unit.
Allen Bradley Compact Logix PLC controls.
12" Touch Screen HMI Display with 4–20 mA transmitters.
UL electrical panel.
Variable frequency controlled high pressure pump/motor.
Skid mounted chemical dosing units.
Clean In place units.
Tank level input for Auto/Start Stop.
Automatic high TDS bypass to reject line.
Manual motor starters.
Specifications