MeeFog Large 4 Pump Skid: Model WC-120
For Gas Turbine Applications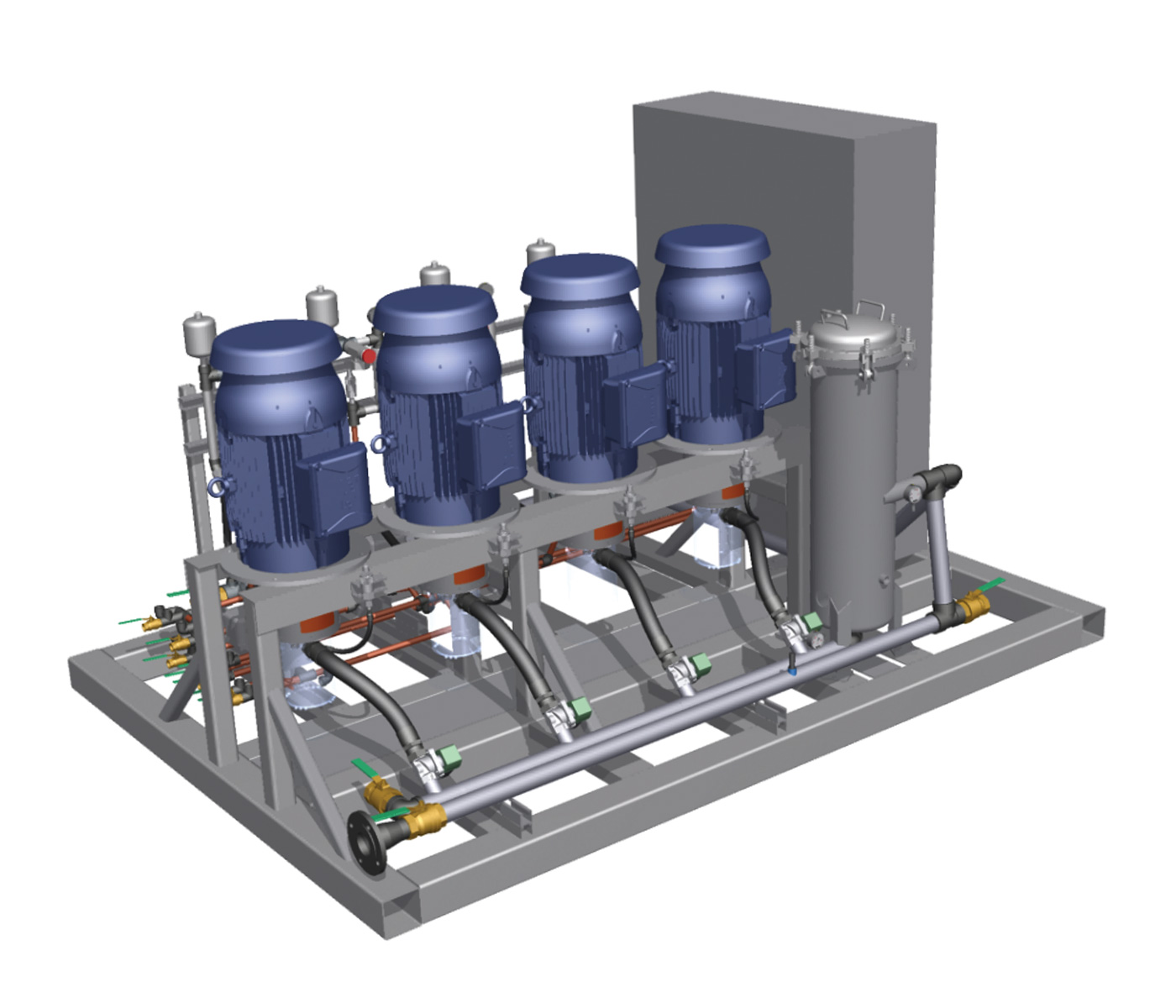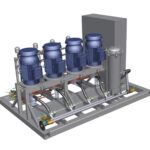 MeeFog Large 4 Pump Skid: Model WC-120
For Gas Turbine Applications
Overview:
Low cost and easy to install. Nozzle manifolds can be installed with a few days of outage.
PLC with HMI or status relay to screen in control room.
SS pump Compatible with RO water.
What it Does:
Large pump skid for injecting pure water fog into the inlet of a gas turbine engine in order to improve output and heat rate. When the water droplets evaporate they reduce the temperature and significantly boost power. Fogging has been used in wet compression mode on over 300 gas turbines, in some cases for longer than 20 years.
Features
Rugged corrosion resistant stainless-steel open frame design for easy maintenance.
Water lubricated stainless steel pumps with 8,000 hours service cycle.
10 micron high-pressure filter with pressures gauges before and after.
PLC for fog and staging control.
Color touch-screen interface.
Optional variable frequency drives for extra energy savings.
Specifications