Heat Exchanger Pre-Cooling
Fast Return on Investment from Energy Savings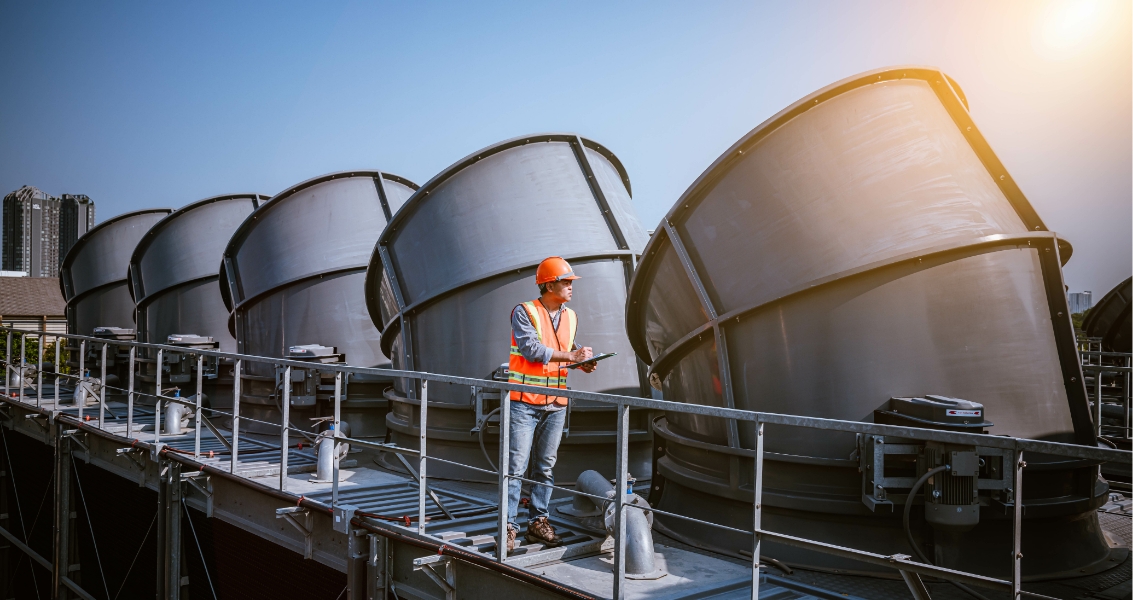 Pre-cooling of heat exchangers can pay for itself quickly through saving energy, or by increasing process throughput. A MeeFog system can be controlled according to the capacity of the air to evaporate water, turning on additional stages of fog as the day gets hotter. For example 5 stages each providing 2°F of cooling could supply a total of 10°F cooling.
Small water droplets are used to produce maximum cooling without wasting water. Fog evaporative cooling is applied by mounting nozzles under the fans below the chiller coils. The fog droplets are small enough not to fall out of the airstream before reaching the condenser fins.
Increases heat rejection from existing units.
Droplets are small enough to evaporate without excessive water fallout.
The use of demineralized or RO water avoids fouling of the fins and tubes.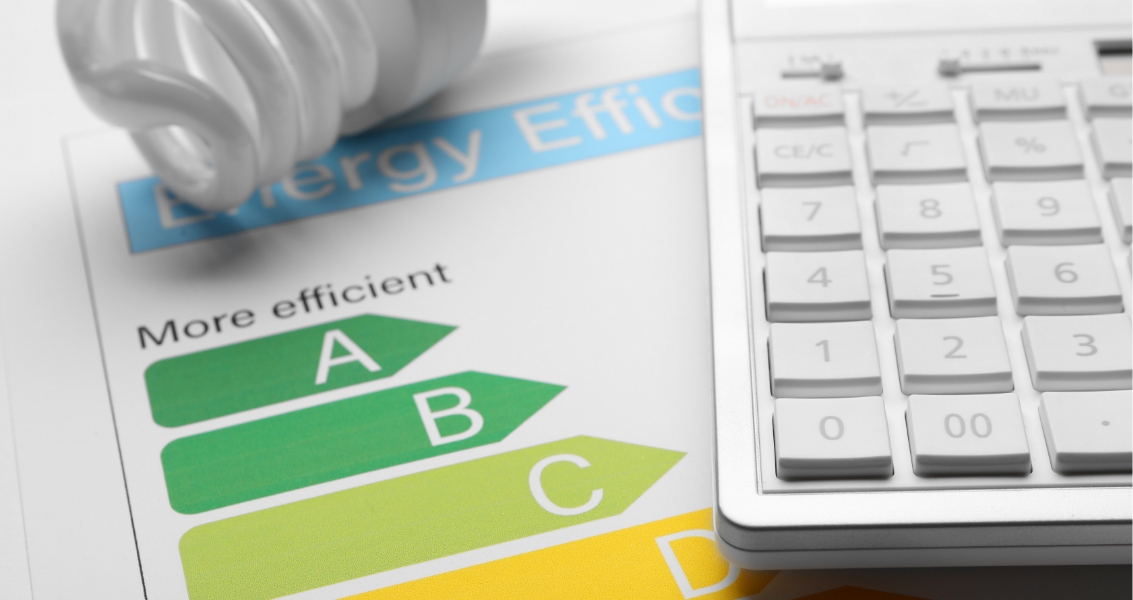 We'll gladly supply a detailed report for your Heat Exchanger including:
Installed system cost.
Degrees cooling.
Predicted water usage.
System Overview
Nozzle Comparison
MeeFog System Benefits
Increase heat rejection from existing units.
Increases refrigeration capacity.
Cools and conditions.
Easy to service and maintain.
Ultra-fine fog droplets.
Stainless steel construction.
Flexible and easy to retrofit.
Droplet Comparison
Want Proof?
We'll gladly supply a detailed payback analysis report including:
Installed MeeFog system cost.
Guaranteed power gain.
Predicted process gains per year.
Featured Case Study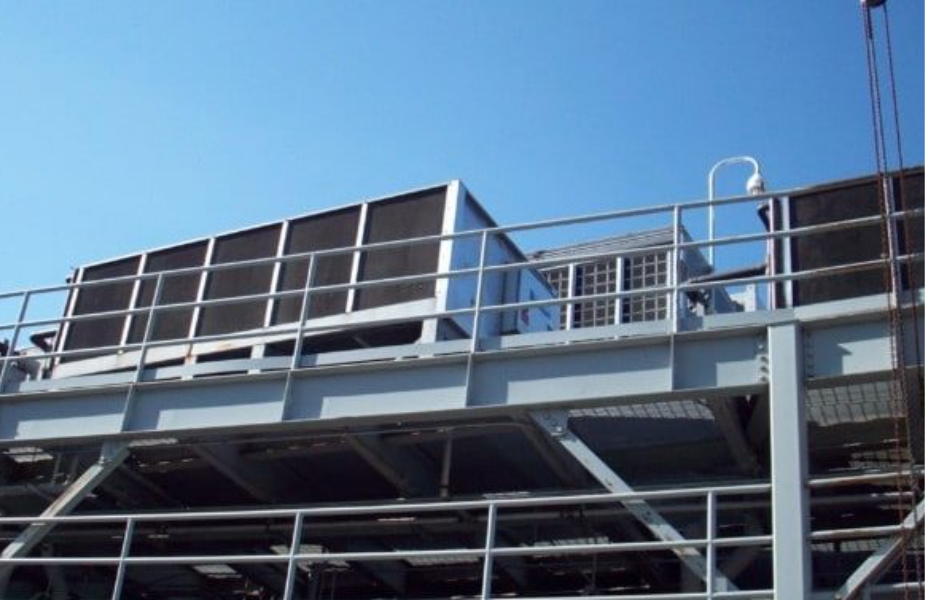 New York City Financial Institution
Data Center Heat Rejection on Rooftop
System Design:
The MeeFog system for this application consisted of a single 10 hp, 480V Grundfos CRI-5 pump with Allen Bradley controllers to pressurize the water for use by the eight original condensers. 3/4″ stainless steel feedlines bring the water from the pump to the 90-nozzle fogging arrays placed in the bottom inlet of the condensers.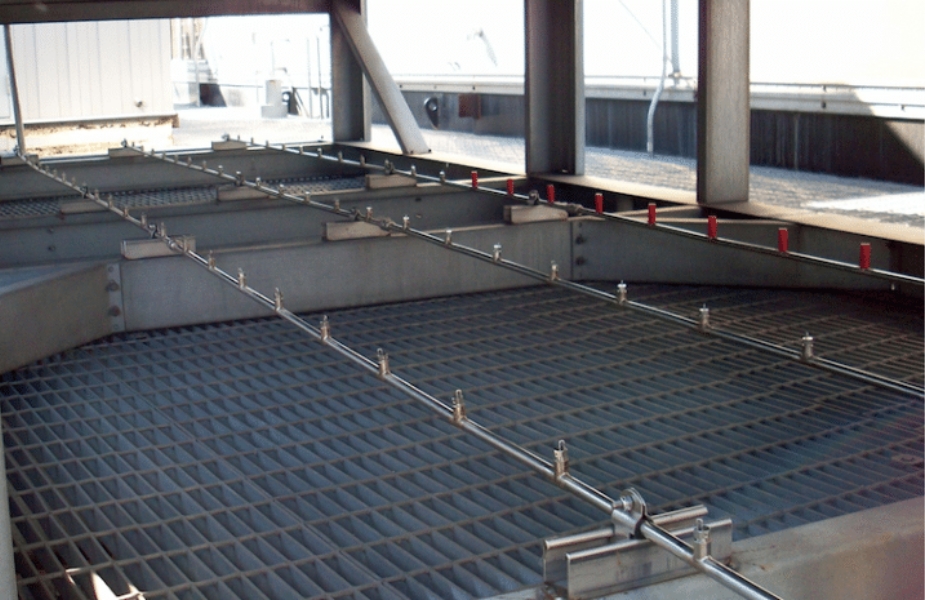 Installation Challenges/Specifications:
To keep the data center operating, since there was no room for additional rooftop condensers, the financial institution needed to find a way to get more cooling out of the condensers it did have by bringing down the inlet air temperature. After experimenting with lawn water sprinklers to spray water into the inlet air on the bottom of the condensers, IT decided to put in a more efficient and controllable MeeFog system to keep the glycol temperature and pressure within limits.
MeeFog Nozzle
Each MeeFog impaction-pin nozzle is made from high-grade stainless steel. The standard nozzle features a 0.006 inch (150 micrometer) diameter orifice which produces billions of ultra-fine droplets per second. At an operating pressure of 2000 psi, the average droplet size is below 10 micrometers, or one tenth the diameter of a single strand of human hair. The resulting fog provides fast evaporation and amazing special effects.
Features:
High-grade, precision-machined type 316 stainless steel construction.
Super smooth orifice, low-pressure drop, 98% efficiency.
Cylinder type filter with radius end for efficient nozzle operation.
1/8″ NPT tapered fitting.
O-Ring seal at the base of the nozzle.
Other Case Studies

MeeFog systems increase refrigeration capacity during periods of high ambient temperatures by evaporatively cooling ...