Fog Effects For Fountains
Imagine The Possibilities! Create Dynamic Pure Water Fog Effects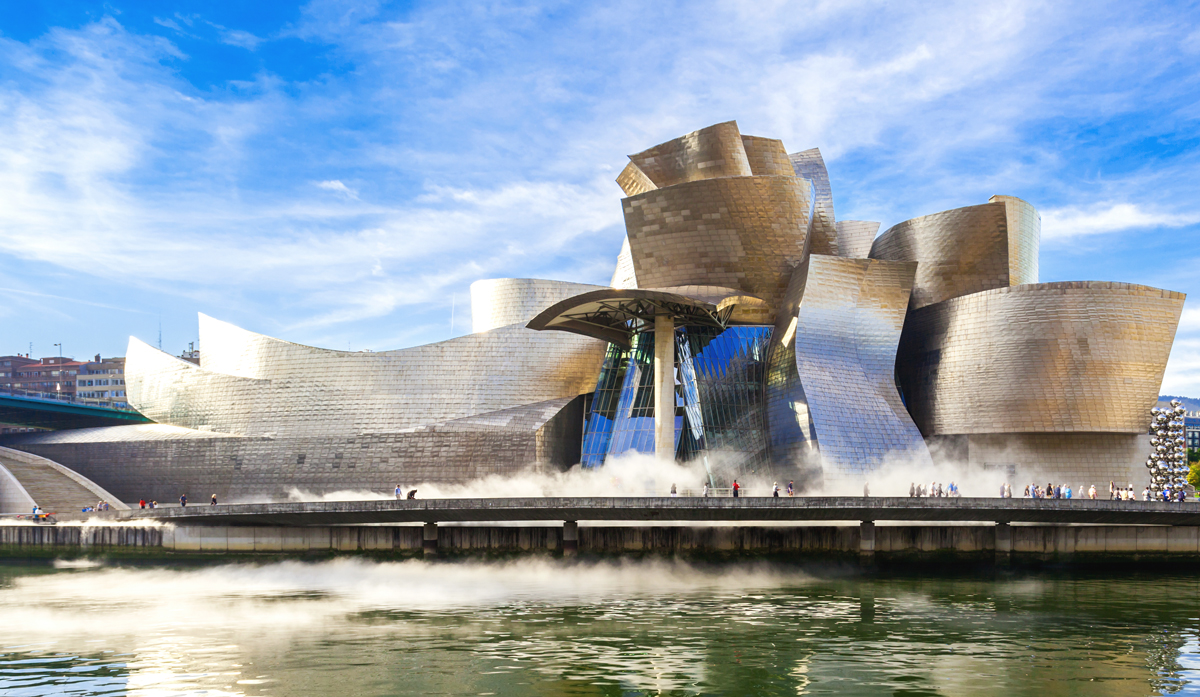 MeeFog Systems offer artists and designers innovative and robust aesthetic possibilities to create living and moving pure water fog effects with Nozzles that produce ultra-fine droplets. Fog adds dimension and impact to a design, and it can be used to highlight and accentuate many design elements. Mee Industries has a vision for the future that incorporates a firm commitment to quality research & development, product design, and continual excellence. No other company can compete with our depth of fog products or our approach to providing fog solutions that have unlimited possibilities.
MeeFog uses pure water. Our special stainless steel, high-pressure Mee nozzle creates billions of ultrafine fog droplets that are 1/10" the diameter of a human hair. Pure water means there is no expensive fog juice to buy or residues to clean up. Fog can be used as a medium to modify the visual and tactile aspects of the ambient environment.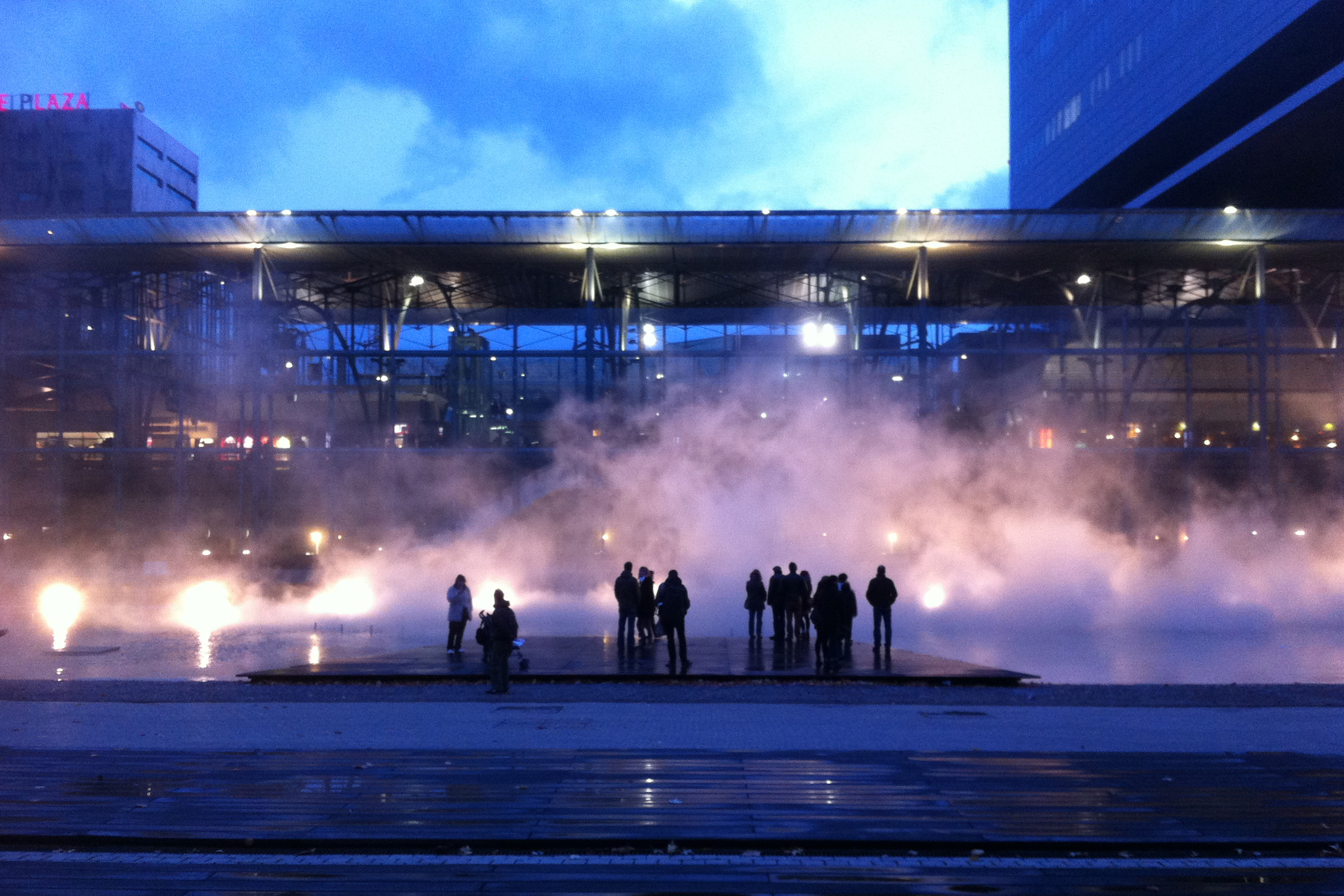 Benefits:
Leaves no residue.
Inexpensive to operate.
Ultra-fine droplets; scatter light effectively.
To find out more about how the system can work for you, contact a MeeFog sales engineer.
System Overview
Cost Comparison Chart
MeeFog System Benefits
Pure water fog effects.
Environmentally friendly and leaves no residue.
Non-toxic.
Inexpensive to operate.
Small droplets create denser, whiter fog.
High quality industrial grade equipment.
Droplet Comparison
Want Proof?
We'll gladly supply detailed analysis including:
Installed MeeFog system cost.
Predicted operating expenses per year.
Featured Case Study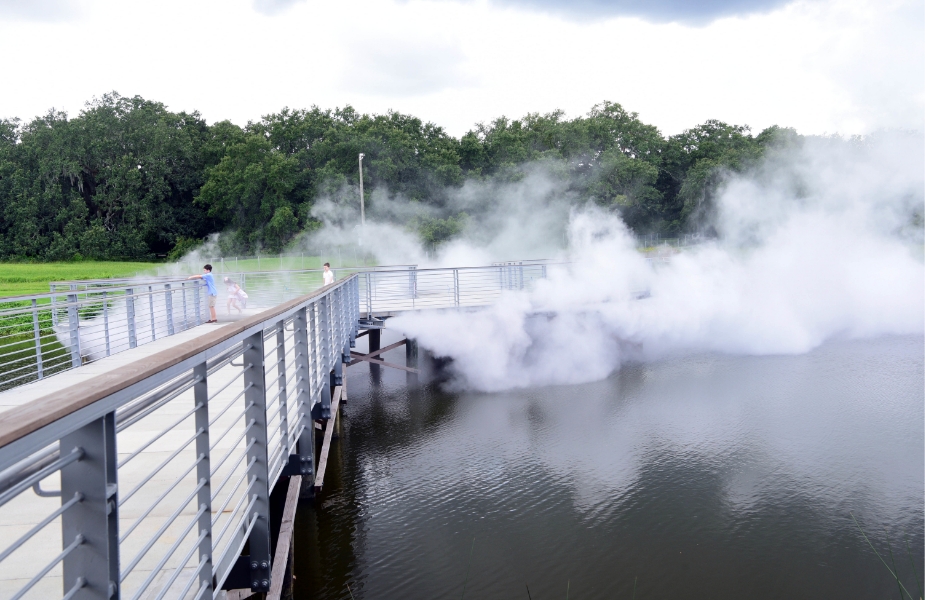 MeeFog Effects Create an Interactive Experience at Louisiana Children's Museum
The Challange:
After more than 30 years on Julia Street in downtown New Orleans, the museum was relocated among the live oak trees of City Park. The designers wanted to create a memorable and interactiveart piece, welcoming visitors crossing the museum's foot bridge.
The Solution:
The museum selected an artist to create a fog display. Using MeeFog, the artist was able to bring to life misty clouds that swirl around the bridge at the top of each hour and half hour.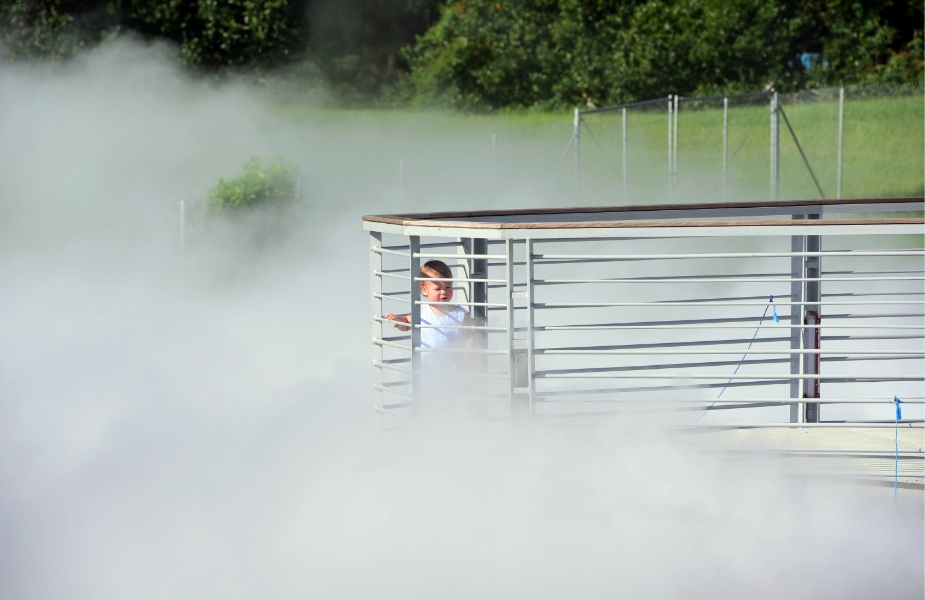 With a total of 8.5 acres of indoor and outdoor space, the $47.5 million project includes a LEED certified building, situated on and over a lagoon which shapes the site. Outdoors, visitors have the chance to interact with swirling fog that complements the museum's focus on water and the ecology of coastal Louisiana.
At the top of each hour, the fog display can be viewed from the foot bridge. The control system turns the fog on and off according to the display schedule. It begins with a low pressure setting, building momentum as the fog goes on.
MeeFog Nozzle
Each MeeFog impaction-pin nozzle is made from high-grade stainless steel. The standard nozzle features a 0.006 inch (150 micrometer) diameter orifice which produces billions of ultra-fine droplets per second. At an operating pressure of 2000 psi, the average droplet size is below 10 micrometers, or one tenth the diameter of a single strand of human hair. The resulting fog provides fast evaporation and amazing special effects.
Features:
High-grade, precision-machined type 316 stainless steel construction.
Super smooth orifice, low-pressure drop, 98% efficiency.
Cylinder type filter with radius end for efficient nozzle operation.
1/8″ NPT tapered fitting.
O-Ring seal at the base of the nozzle.
Other Case Studies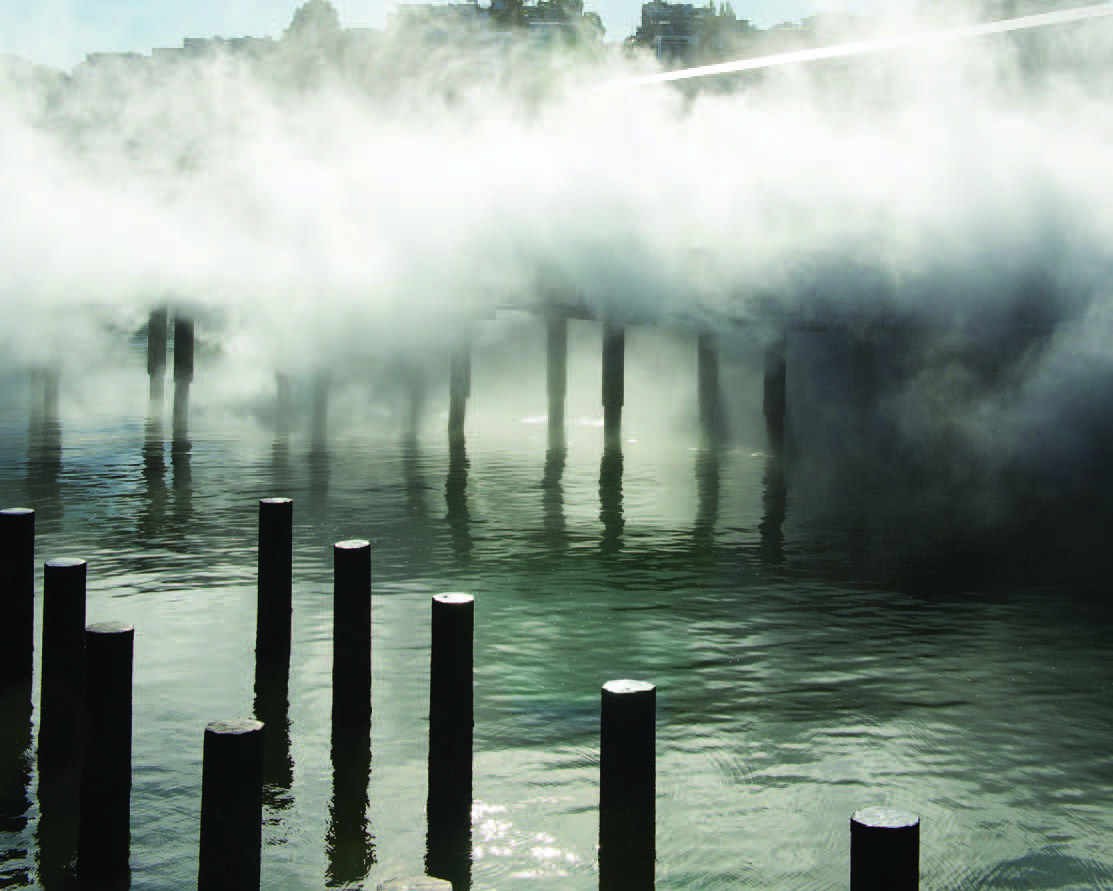 Fog adds dimension and impact to a design, and it can be used to highlight and accentuate......