Humidification for Industry
Electronic Component Manufacturing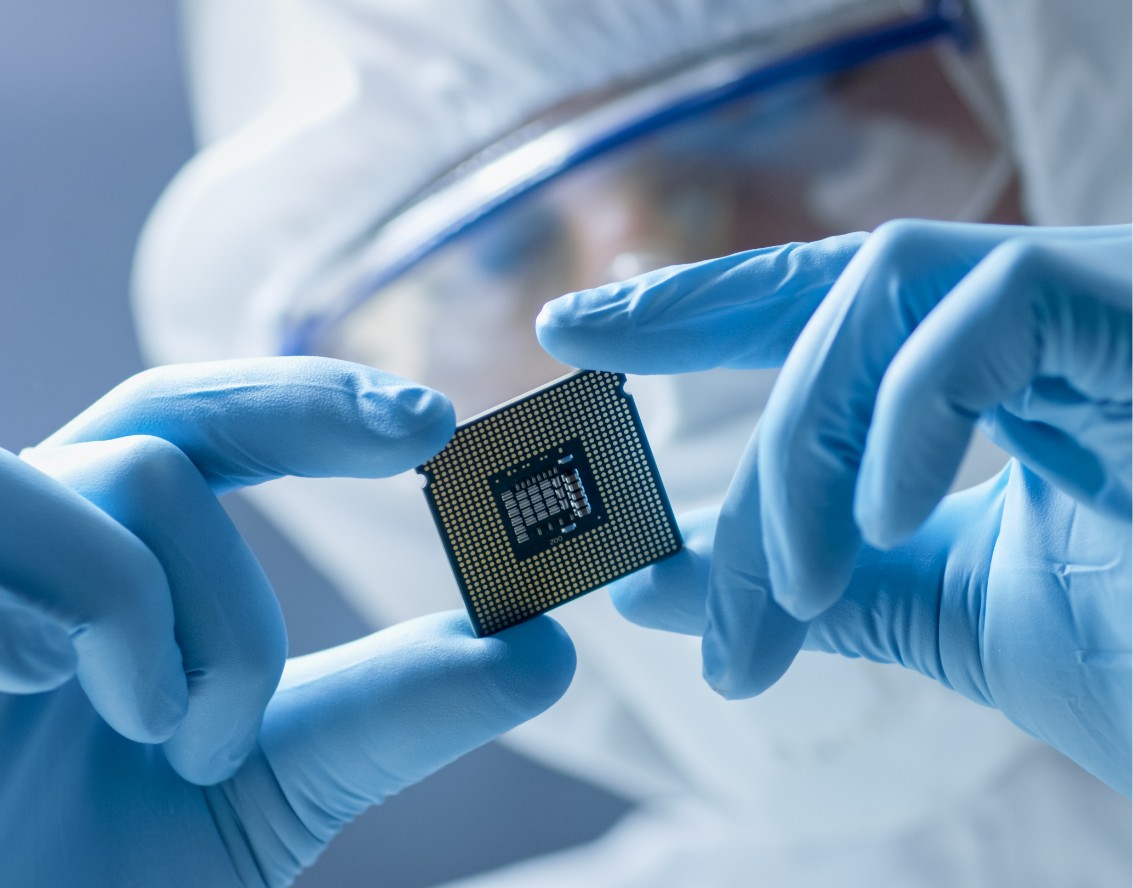 Production of electronic assemblies and printed electronics typically require a humidified environment. Humidification helps to mitigate electrostatic discharge and reduce rejects due to de-soldering. MeeFog humidification systems offer high-tech solutions that will help improve your process, product and profitability.
Benefits:
• Reduces electrostatic shock.
• Low energy consumption.
• Precise humidity level control.
• Ultra-fine droplets evaporate – no wetting.
Printing Presses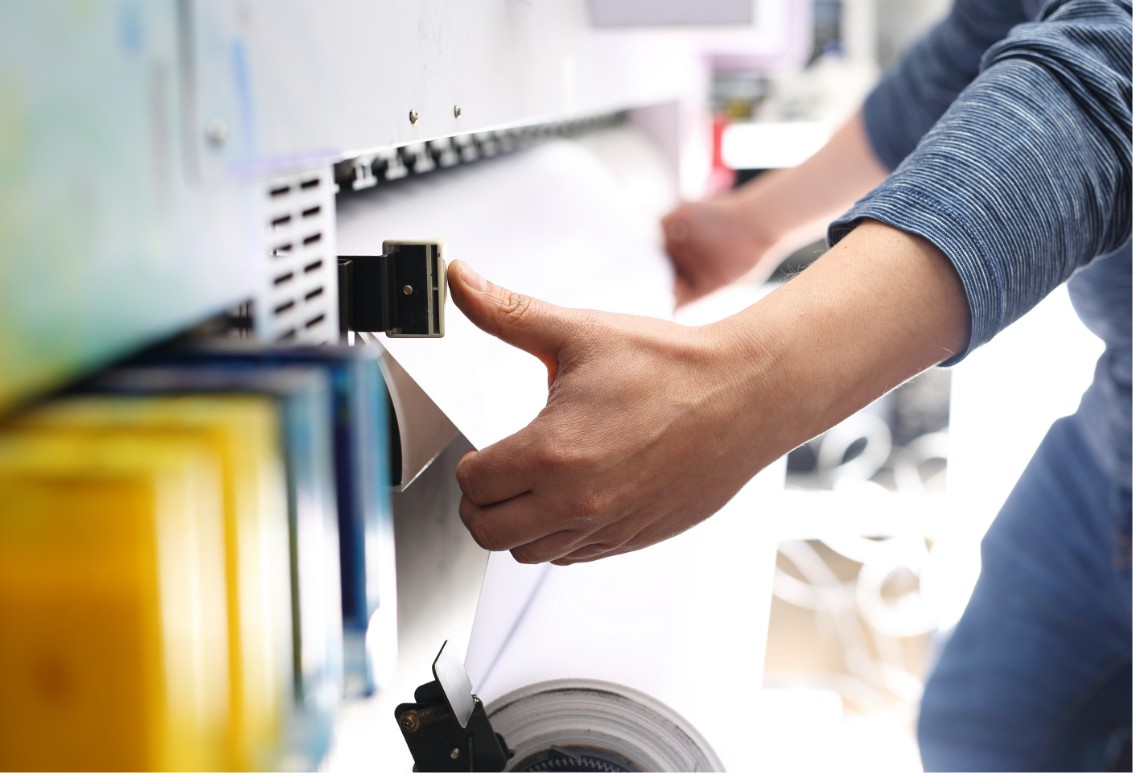 Save energy and improve press speeds with proper humidification in Press Rooms. Applies to all types of printing processes including labeling, containers, and screen printing. Useful anywhere that requires better control of the paper's moisture content to keep things running smooth. MeeFog can help you eliminate the humidification variable.
Benefits:
• Maintain press consistency.
• Better ink transfer.
• Dimensional stability.
• Reduce rejects.
Woodworking Shops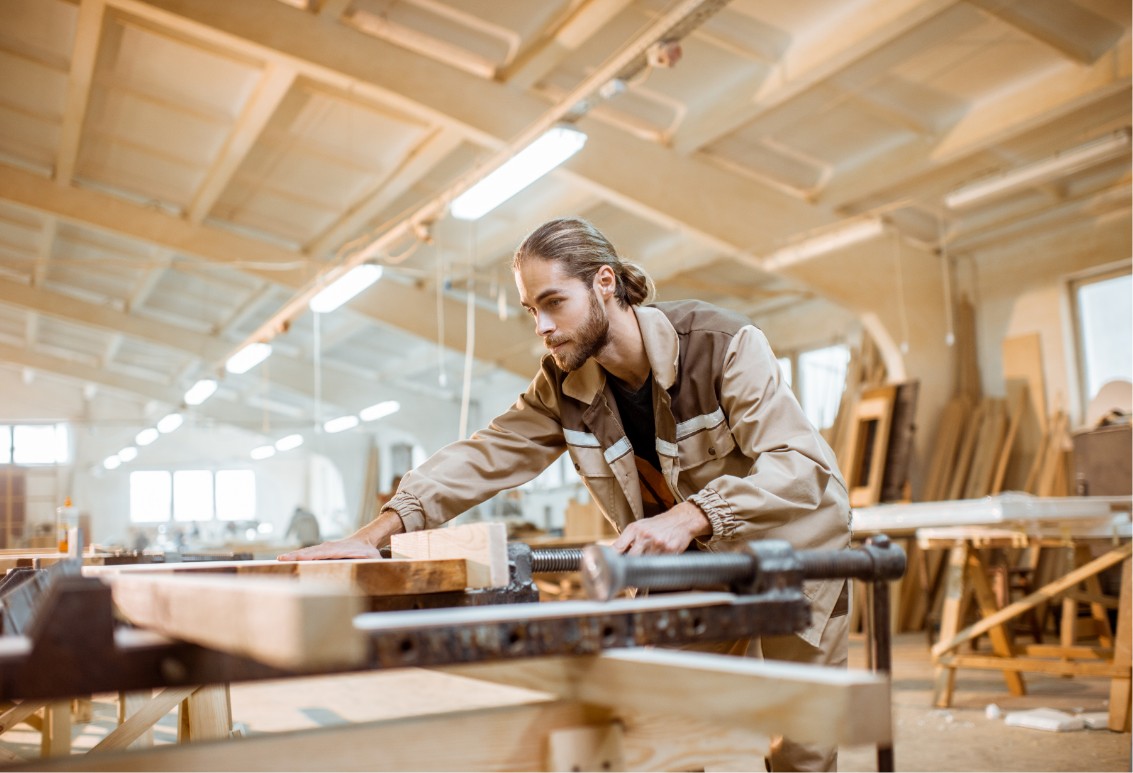 The moisture content of wood is directly related to the humidity and temperature of the air. Humidification systems help reduce warping, cracking, shrinkage and improper curing of glues and paints by not allowing wood to dry out. Proper humidity control can solve issues with fluctuations in moisture which may cause costly defects.
Benefits:
• Maintain wood moisture content.
• Reduce dust and static control problems.
• Enable product repeatability.
• Lessen down-time.
Shop Floor Humidifiers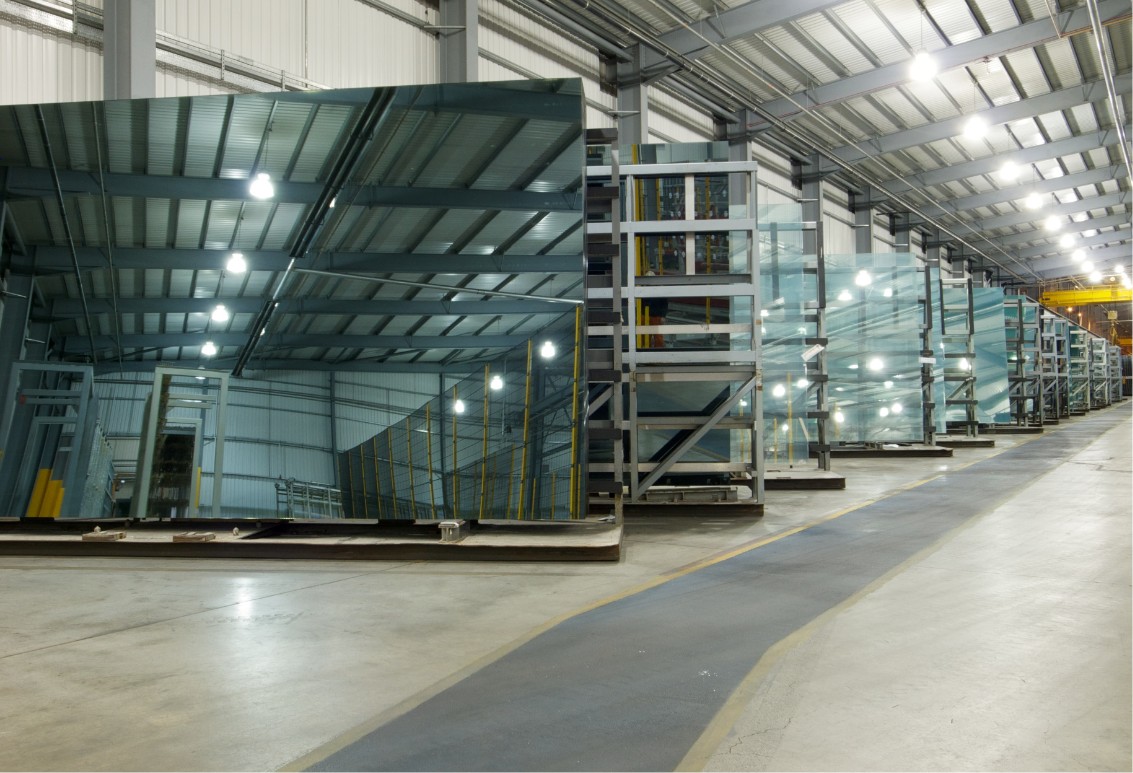 The MeeFog system has fogging nozzle lines suspended from the ceiling throughout the plant for manufacturing processes requiring tight humidity control. Having a centralized high-pressure system which is simple and easy to maintain, reduces maintenance costs and increases reliability.
Features:
• Evenly distributed humidification.
• Increased reliability.
• Reduced energy costs.
• Improved product quality.
• Does not require compressed air or steam.
Textile Mills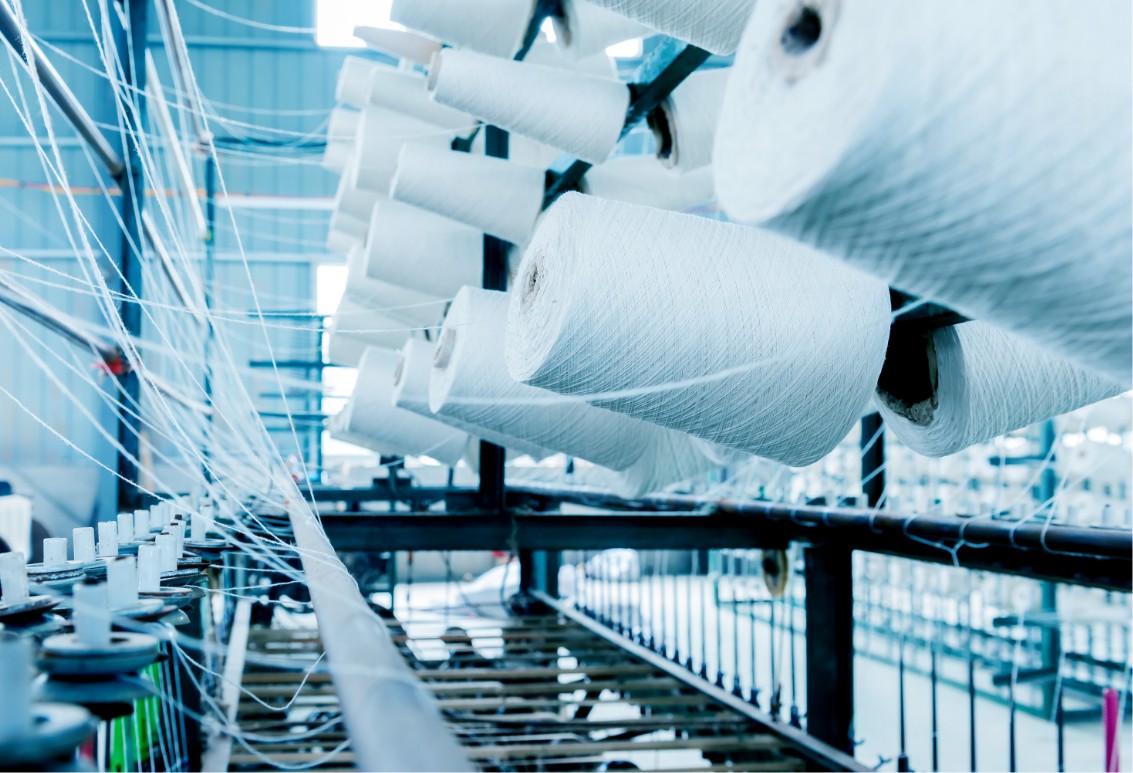 The control of humidity plays a very important role in the manufacturing process of fabric and knitting. Humidifiers help introduce and maintain optimum moisture levels in your textiles to increase tensile strength of natural fibers and reduce waste. MeeFog systems will provide an ideal environment for your facility by introducing controlled amounts of humidity into the air to obtain optimum fiber conditions.
Benefits:
• Maintain fiber moisture content.
• Increases tensile strength.
• Decrease breakage.
• Reduce static electricity problems.
• Controls cotton fly.
MeeFog In-Space Installation Diagram
Click the different areas of the diagram below to learn more information about our system.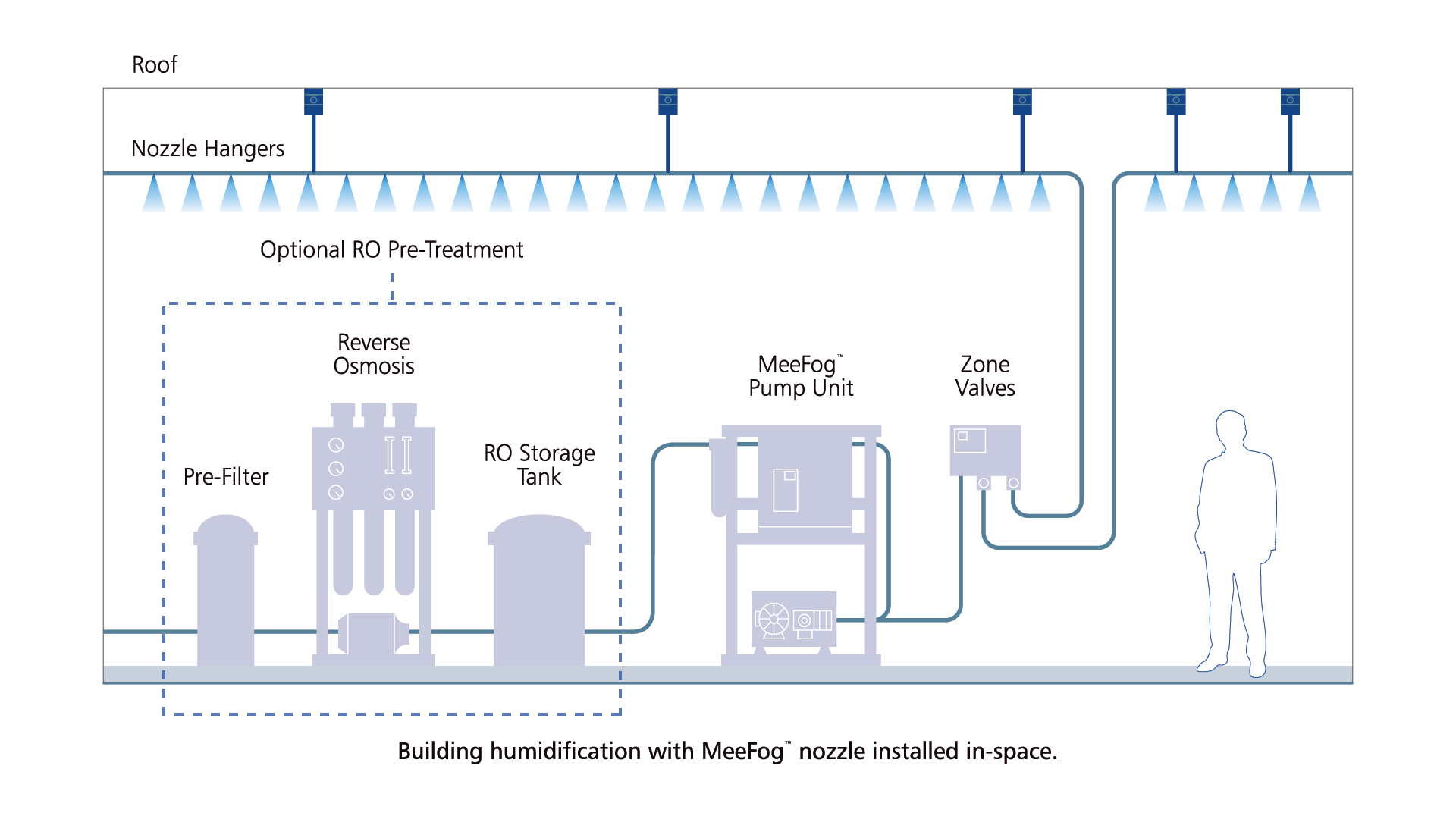 Water Pre-Treatment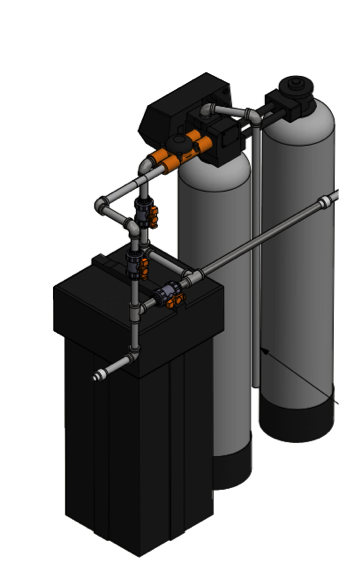 Water Pre-Treatment
Basic water treatment, namely, a water softener is required for mineral removal. Based on dust-free requirements for the space additional components including reverse osmosis with automated membrane flushing and pre-treatment filtration can be added. 
MeeFog Pump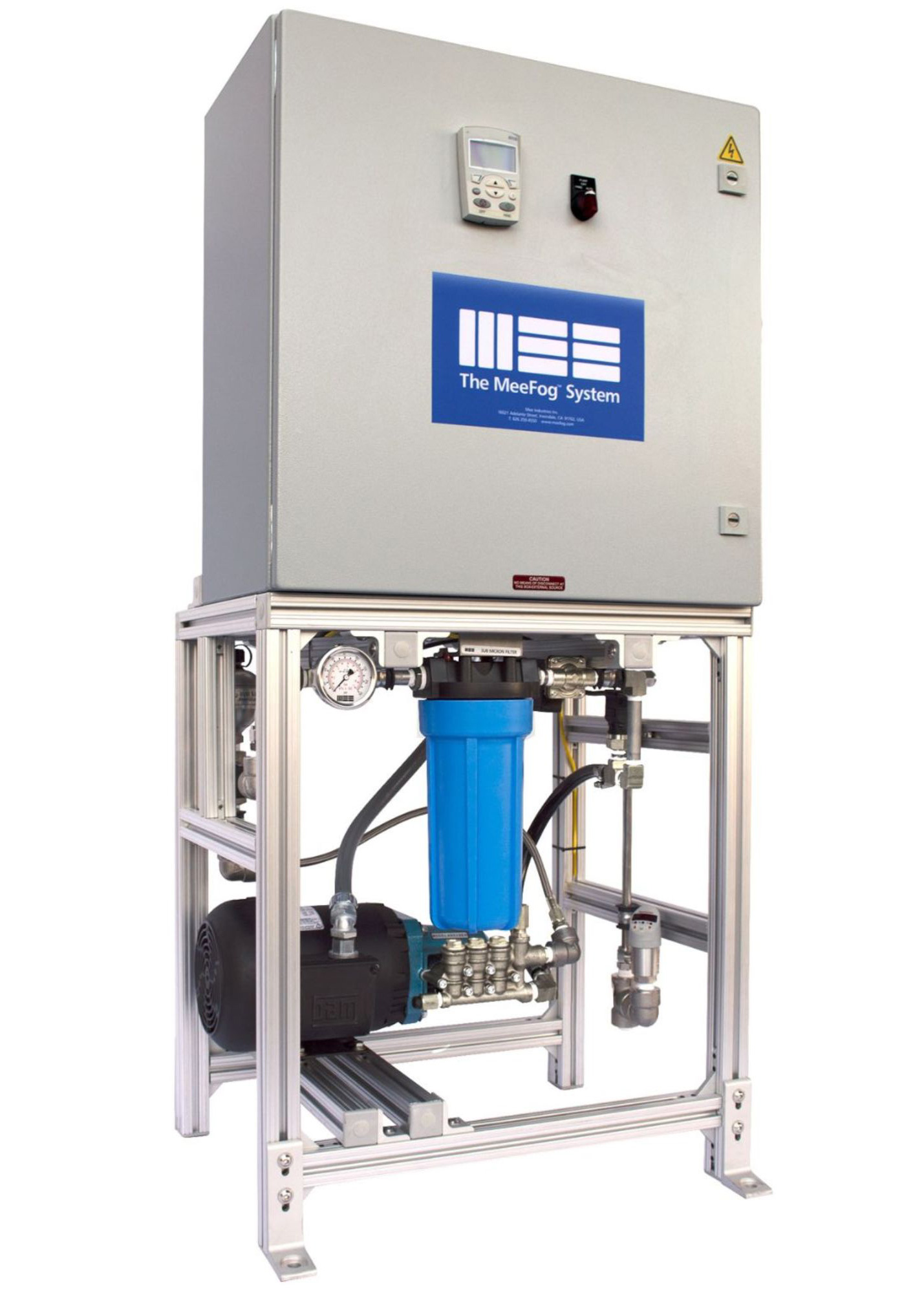 MeeFog Pump
The high-pressure pump maintains 1000 psi water pressure in order to atomize the water into tiny droplets that can evaporate overhead. The pump rack has a VFD with panel-mounted controller that maintains pressure when zone valves open and close.
Zone Valve Panel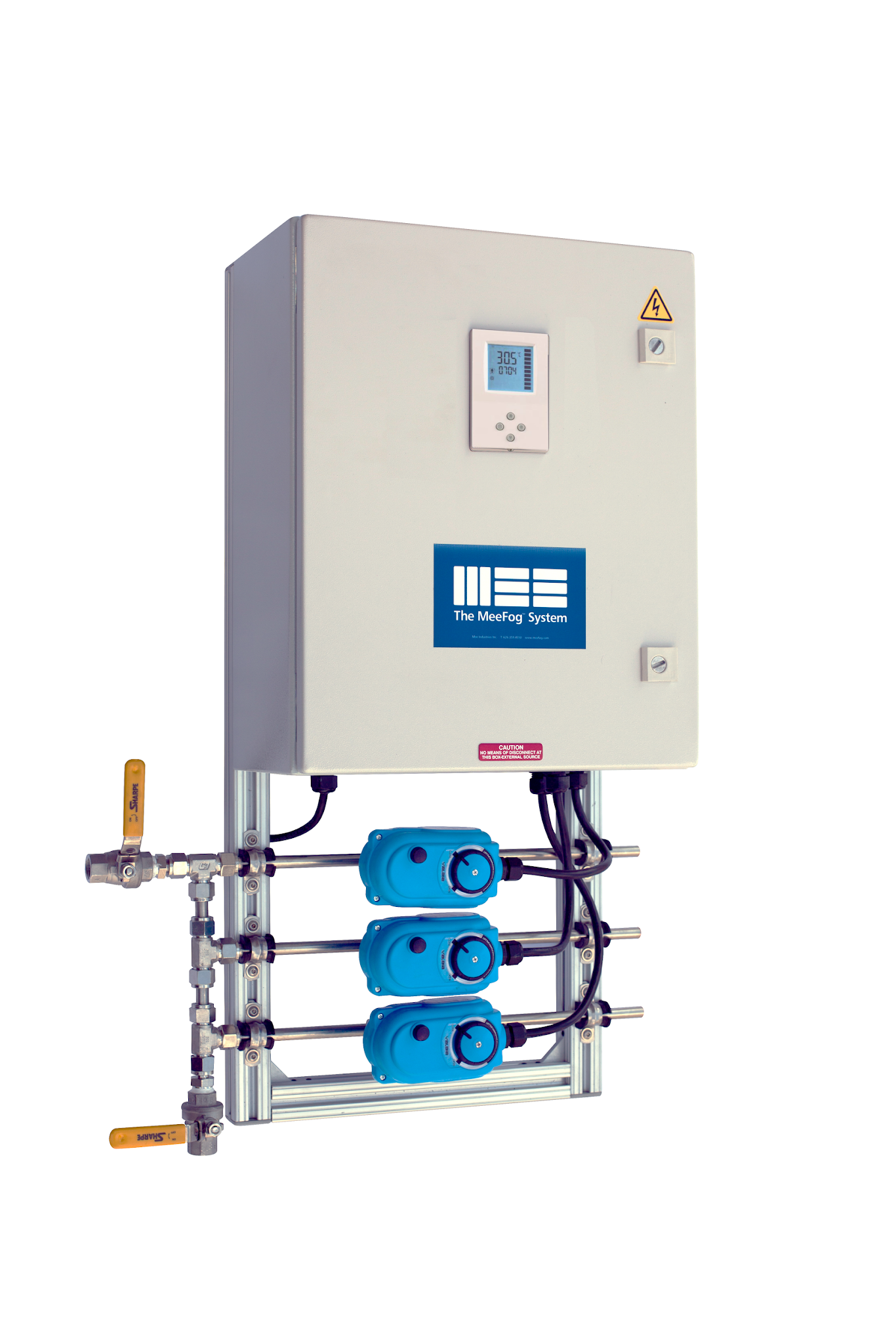 Zone Valve Panel
The MeeFog Zone Valve Panel provides control for up to five fogging zones. It can use an on-board humidity sensor or signal from other controllers to actuate ball valves that are slow acting to eliminate water hammer.
Swirl Jet Nozzles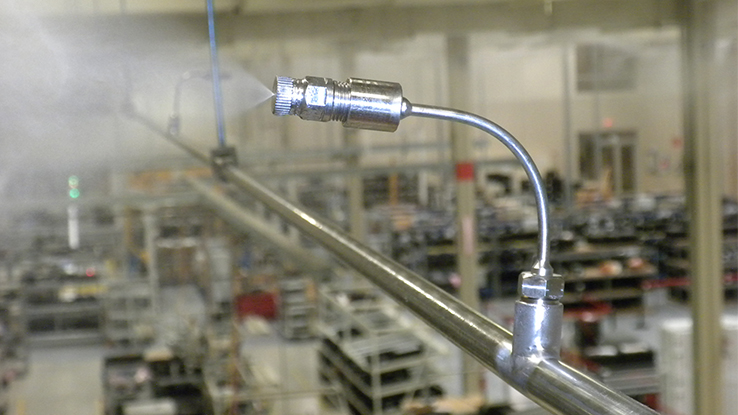 Swirl Jet Nozzles
The MeeFog Swirl Jet nozzles are stainless steel with a .006" orifice and output 7 lbs. per hour of fog. Fog nozzles mounted on stainless steel tubing can be spaced one per 200 square feet or denser for areas with open bay doors or in need of higher humidity.
System Overview
Nozzle Comparison
MeeFog System Benefits
Minimizes the risk of airborne infections.
Decreases the occurrence of respiratory issues in newborns.
Low energy consumption.
Precise humidity level control.
Elevates patient and staff overall comfort and virus protection.
Lowers employee absence rate.
Reduces premature drying and formation of scabs from coagulated blood.
Prevention of electrostatic damage to medical equipment.
Droplet Comparison
Want Proof?
We'll gladly supply a detailed payback analysis report for your Hospital or Medical Center including:
Installed MeeFog system cost.
Predicted process gains per year.
Featured Case Study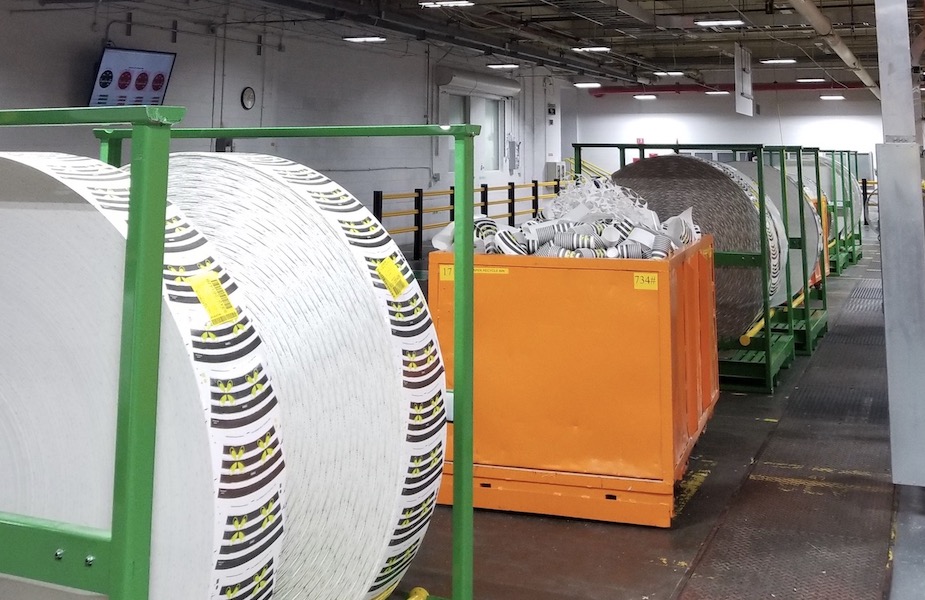 Dixie Cup gets Production Boost from MeeFog System
The Challange:
Dixie Consumer Products opened a new facility for manufacturing of paper cups. The new factory called for precise control of relative humidity to achieve production targets. If humidity is too low the paper cups distort during the forming process. Drew Lee, Engineer for Dixie Cup, explained the secondary process that heats the poly material on the cups and forms an insulated "foam" texture. If the cup is too dry, it won't form properly.
The Solution:
To control the problem of distortion, the relative humidity (RH) must be maintained at 45%. Dixie Cup installed a MeeFog humidification system for precise humidity control. The ceiling mounted fog nozzle lines are strategically distributed for best coverage.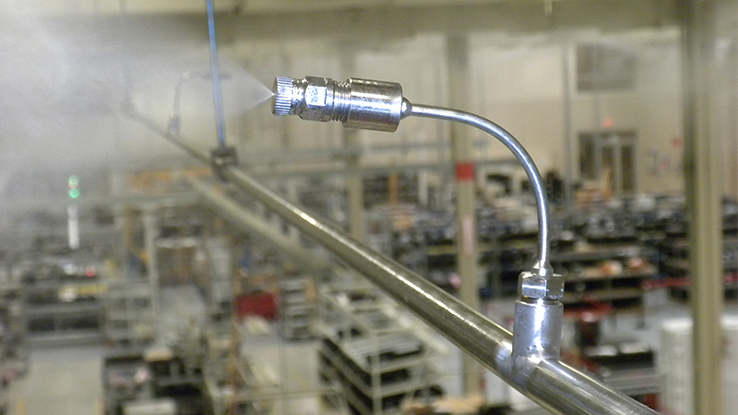 In 2016 Dixie Consumer Products opened a new 6,300 square foot manufacturing facility in Lexington, Kentucky, which was set up for high volume production of its popular Dixie Cups. Tight humidity control was required to maintain board moisture and avoid distortion, which was a big challenge especially during the colder and drier months.
Mee Industries was contacted to supply a fog humidification system to meet the necessary humidity requirements to help maintain high volume production. Dixie has defined four areas of the plant for distinct operations, and each area was brought online separately using the Meefog model 2500 MFP rack and four high pressure solenoids.
MeeFog Nozzle
Each MeeFog impaction-pin nozzle is made from high-grade stainless steel. The standard nozzle features a 0.006 inch (150 micrometer) diameter orifice which produces billions of ultra-fine droplets per second. At an operating pressure of 2000 psi, the average droplet size is below 10 micrometers, or one tenth the diameter of a single strand of human hair. The resulting fog provides fast evaporation and amazing special effects.
Features:
High-grade, precision-machined type 316 stainless steel construction.
Super smooth orifice, low-pressure drop, 98% efficiency.
Cylinder type filter with radius end for efficient nozzle operation.
1/8″ NPT tapered fitting.
O-Ring seal at the base of the nozzle.
Other Case Studies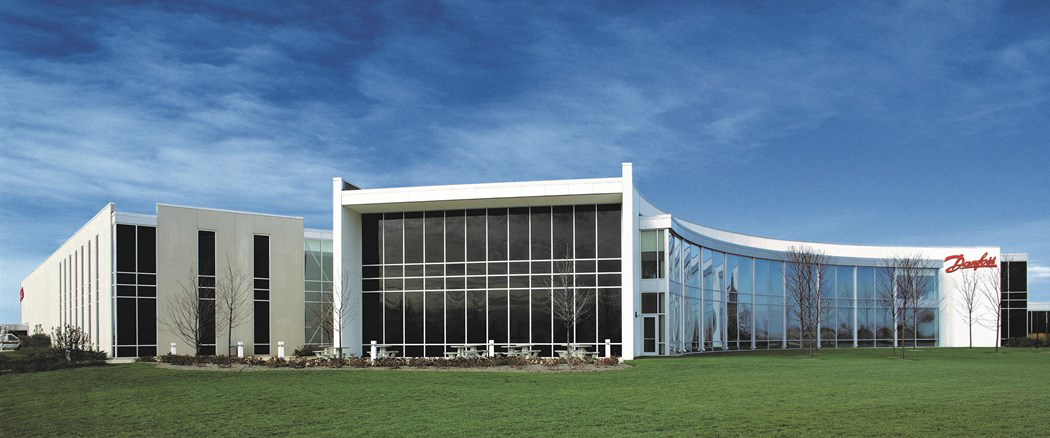 Facility managers save energy and improve production speeds with humidification for the manufacturing floor....