Why is it Necessary to Have a Cooling System for a Greenhouse?
Fog cooling systems have quickly become the best way to enhance greenhouse environments for any sort of cultivation. Greenhouse evaporative coolers, while not often considered a top priority during greenhouse construction, are some of the most vital pieces of equipment for creating an efficient growing area. Greenhouse cooling systems (and humidification systems) have the ability to cool down greenhouses without wetting, which provides the ideal environment for crops to thrive. The rapidly-evaporating ultra-fine droplets that are generated by the cooling systems at high volumes encourages the healthy development and growth of seedlings and plants. Greenhouse foggers for cooling are also energy efficient, and require low cost to operate. In hot summer months, Greenhouses that utilize fog cooling systems found an opportunity to cut expenses by being able to reduce their usage of exhaust fans (some were even able to remove them totally) when natural ventilation is available.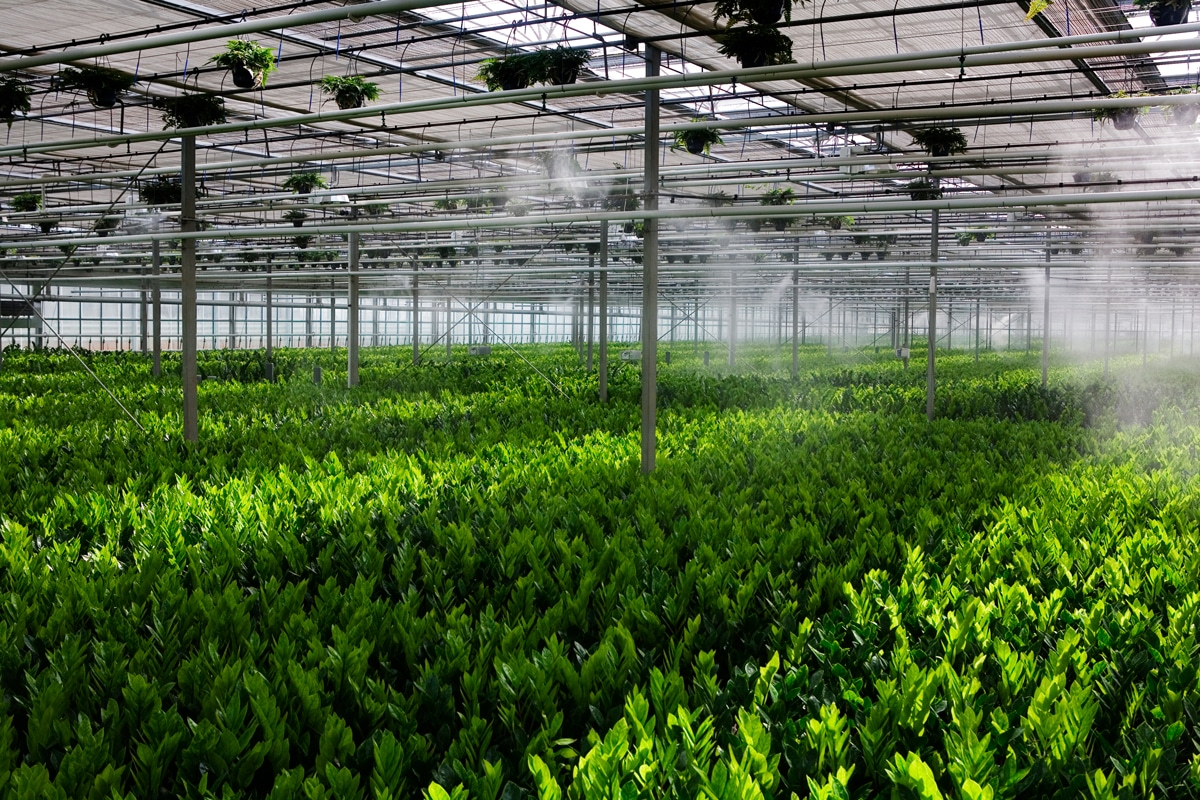 Ideal Temperature for Greenhouse Growing
Greenhouse cooling systems are especially valuable to growing tropical and subtropical plants. Plants that tolerate high humidity levels can be grown in areas where ambient temperatures and relative humidity would normally not allow successful plant growth.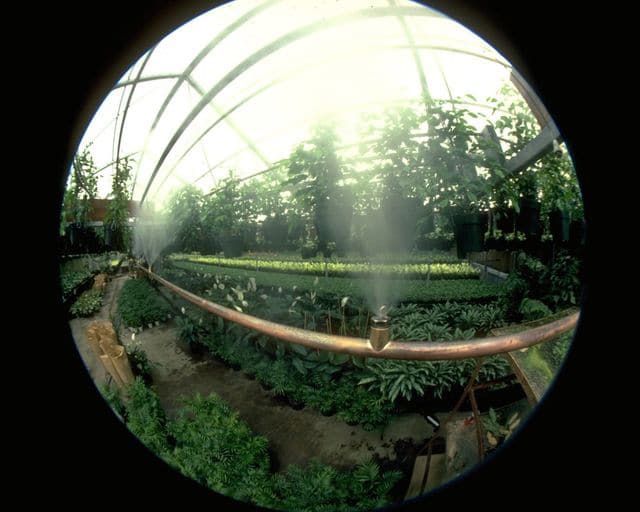 Prevent Fungus Growth
Greenhouse fogging is a simple yet effective method of controlling humidity and temperature. Greenhouse fogging can be used in conjunction with greenhouse misting and will allow for longer intervals between watering with misters, reducing fungal and rot issues and keeping the soil oxygen-rich by not over saturating the growing media. During winter when the weather begins to become cooler an automatic HP misting system can be used in conjunction with heating to maintain optimal indoor temperatures for agriculture. The man-made fog is close to natural clouds and will not wet workers or plants. It also helps to prevent fungus growth by not over-wetting and causing standing water which can be detrimental. Greenhouse humidification applications produce hearty plants that are naturally disease resistant for all cultivars and plants including indoor vegetable gardening, herb garden, nursery, flower bedding, and landscaping.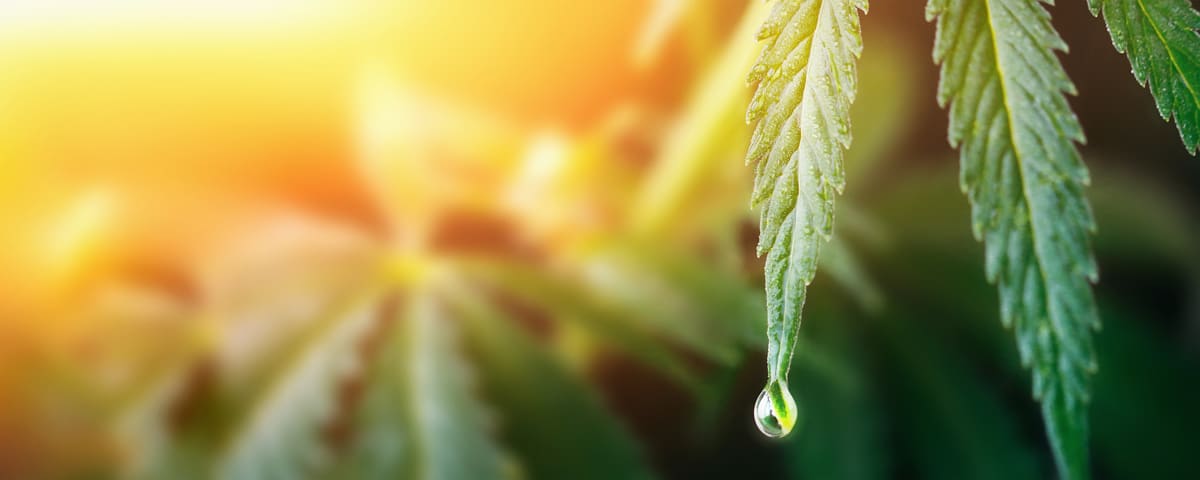 Ventilation
Greenhouse ventilation is another important factor in the overall process of indoor agriculture. Greenhouse fogging systems are usually set up inside the house or building where the plants are being grown. These typically include a filtered water hookup to high-pressure pump with nozzles overhead with adjustable humidity control. There may also be a separate humidity control for each zone. The rapid evaporation of water droplets results in the lowering of temperatures, but stagnant air will not allow for more evaporation. Instead, it will cause a "hot-house" effect with temperature and humidity rising.
Two methods to avoid the hot-house effect are fans and natural ventilation. Fog in a naturally ventilated house will cause air currents as the heavy cooler air falls, allowing for side vents equal to 10% of the floor square footage to be enough to mix the air. Natural air flow can be optimized with your greenhouse manufacturer who may take into account prevailing winds for ridge ventilation or even sawtooth designs. Exhaust fans that draw the air from inlet shutters on the opposite wall are often moving as much as one air change a minute to combat solar load. Fogging allows half the fans to be used for one air change every two minutes with fogging at the inlet and additional nozzle lines spanning the airflow across the house.
Greenhouse fogging systems are available in a variety of sizes, styles, and designs. The size and style of the unit will be determined by the amount of humidification needed. Different products are available as an integrated package. These include water treatment, controls, and humidifier pump racks and can be configured custom to fit specific needs.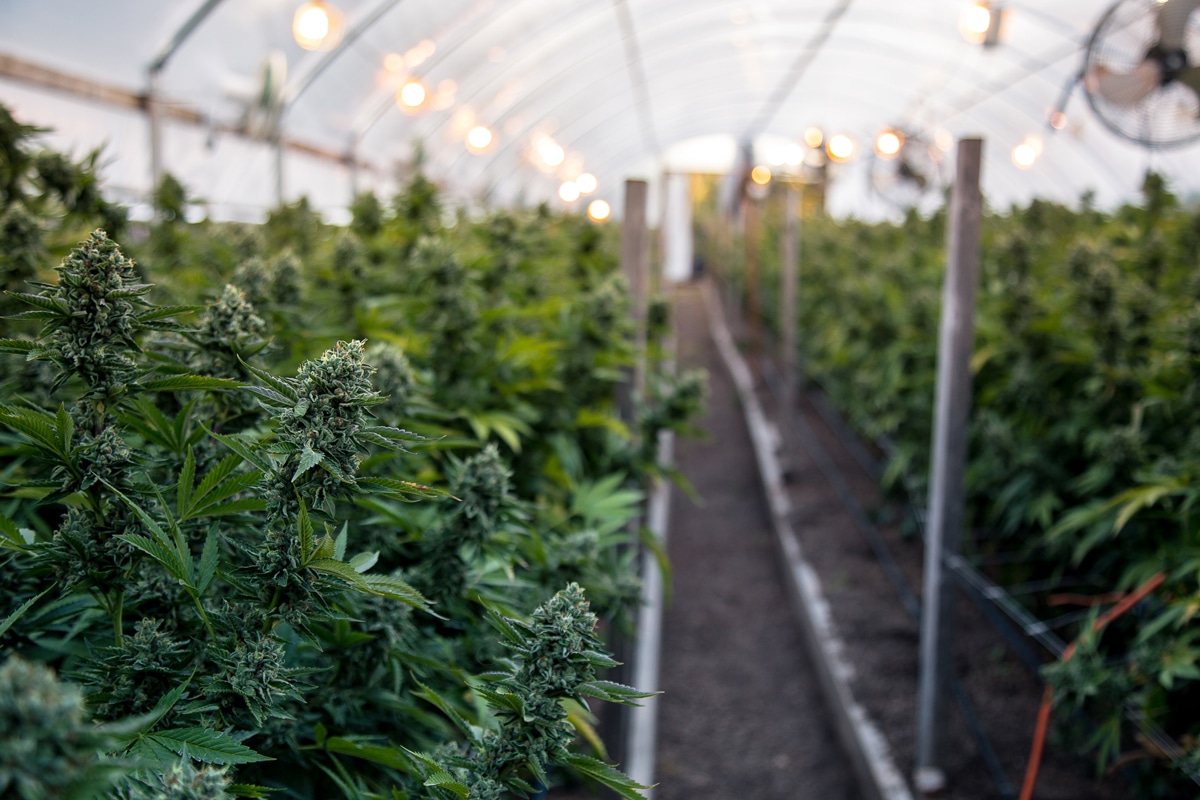 Cooling Greenhouses with Fog Systems
Over at MeeFog, we've dedicated decades of research and hard work to create the most efficient experience for all our agricultural customers, so that they can continue putting the beauty and nourishment of nature into the homes, gardens and kitchens of everyday people. So, what are fog cooling systems, and how have we used them to help cool greenhouses around the world since 1970? To briefly sum it up, we use stainless steel tubing to attach an interconnected network of nozzles to a pump connected to a filtered water supply, and then use those nozzles to spray a thin mist over an entire section. This high-pressure spray ensures that all plants in the greenhouse are not over-wet (to protect their root zone) and to efficiently bring the general temperature of the greenhouse down using 100% pure atomized water.
When MeeFog is asked about greenhouse cooling systems, we begin by assessing the ideal pump unit for our client's situation. These can range from 1 to 15 gallons per minute flows at 1,000 PSI. The widely varying measures of GPM serve to provide a greenhouse of any size a nice, cooled and misted plant zone. Perfect for growing all sorts of plants, no matter the natural climate. Not only that, cooling systems like Meefog's are also very convenient in that they are easy to maintain and to service. We hope you find this insight into greenhouse cooling helpful and grant the team at MeeFog the opportunity to quote your next project!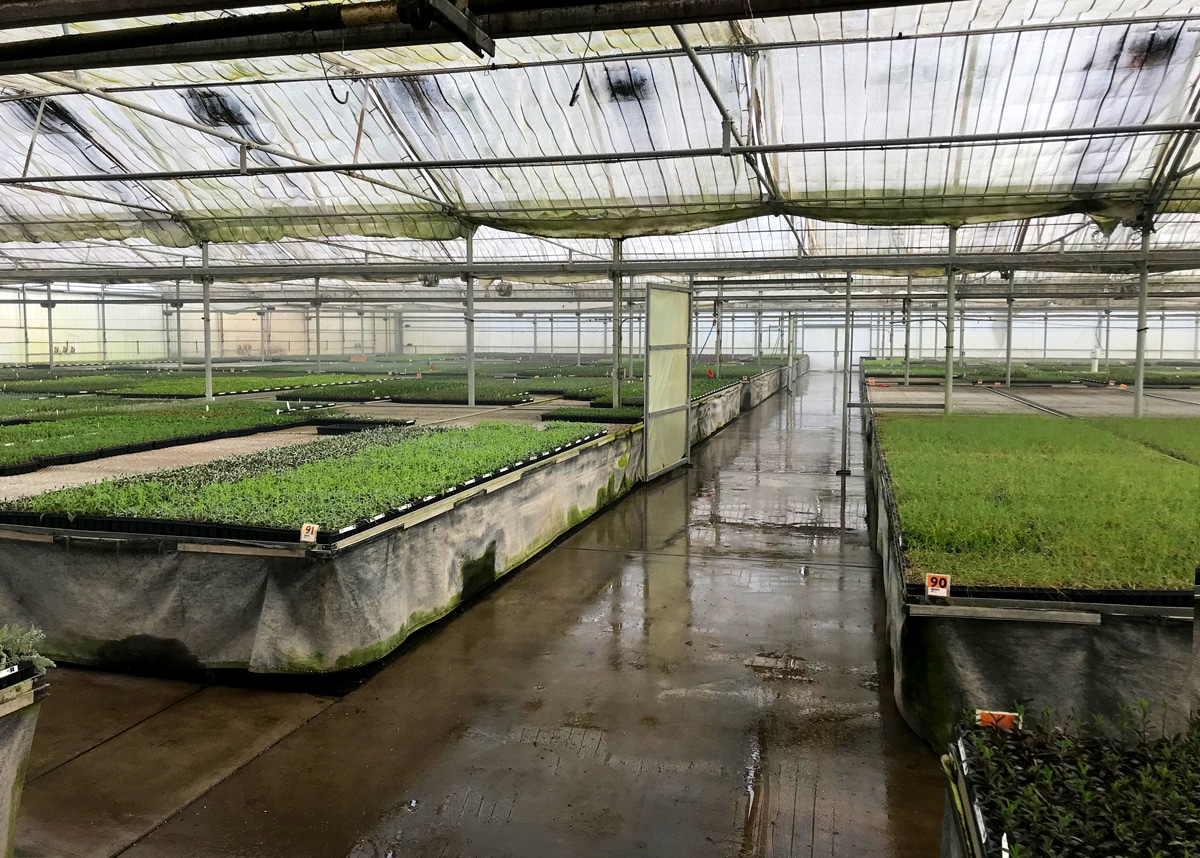 Other Related Blog Articles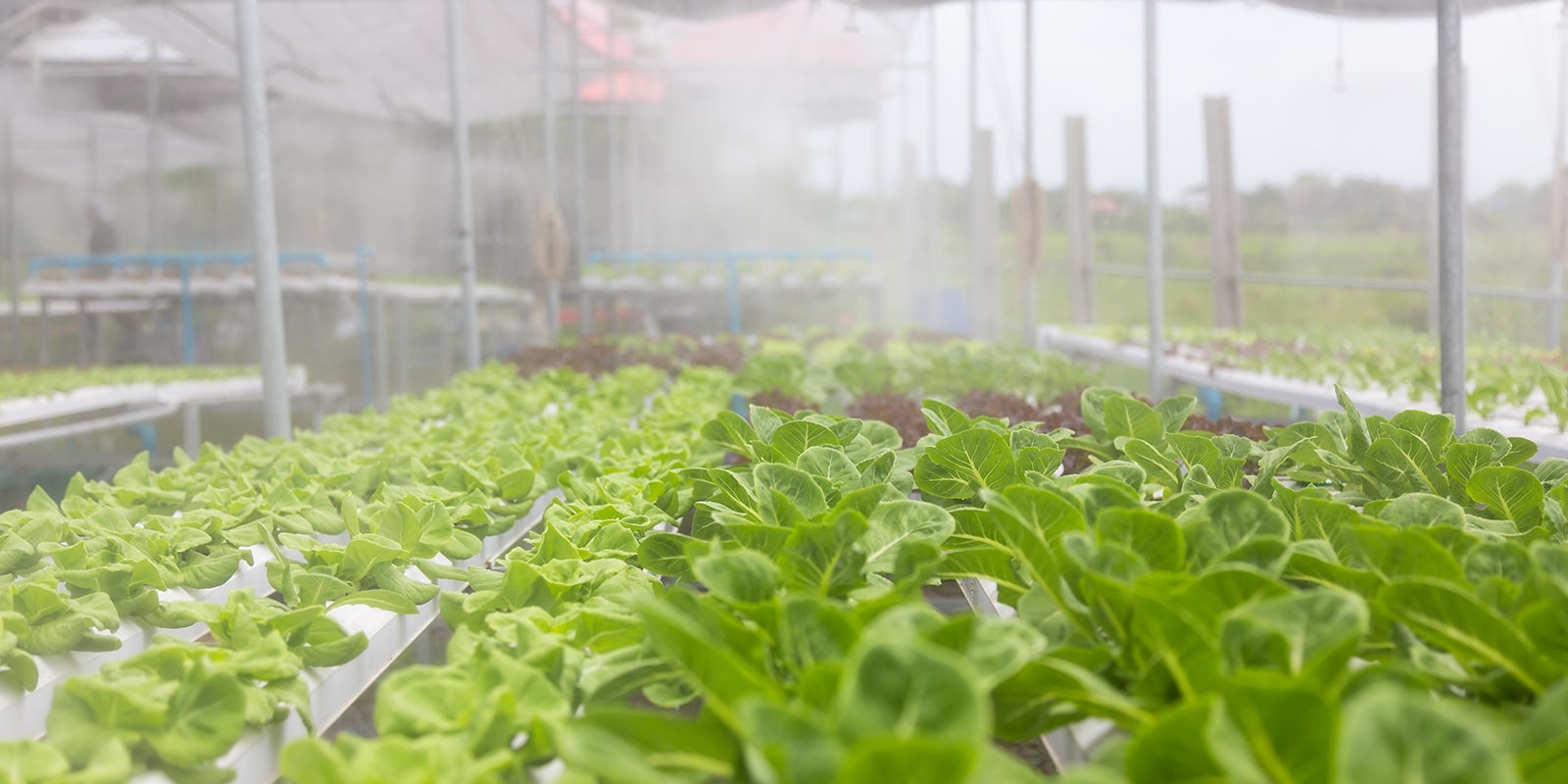 Agriculture / Other
Humidification using direct pressure nozzles is a growing area of green technologies....