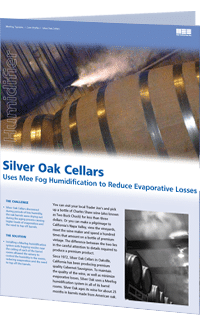 All wine makers know that during periods of low humidity barrels dry out, causing higher levels of wine evaporation and the need to top off barrels. However, what you might not know is with proper humidification, this can be drastically reduced.
Not all humidification systems are created equal, which is what Greg McClain, Maintenance Manager at Silver Oak Winery learned the hard way, until he discovered that with a properly installed system you can achieve consistent temperatures and humidity levels in the barrel rooms. Once the winery made the decision to install a fog humidification system McClain and his team discovered they had to do less topping which equates to preserving the premium wine they produce.
So what have we learned? That humidification systems needs to be properly installed by professionals that understand the need for a low-maintenance system with cost saving (or in this case wine saving) benefits.
MeeFog is the Winemaker's First Choice for Humidification Needs
A single MeeFog fogging system, maintains high humidity without wetting, reduces the need for barrel topping and aids in maintaining the aging profile for repeatability.
Other Related Blog Articles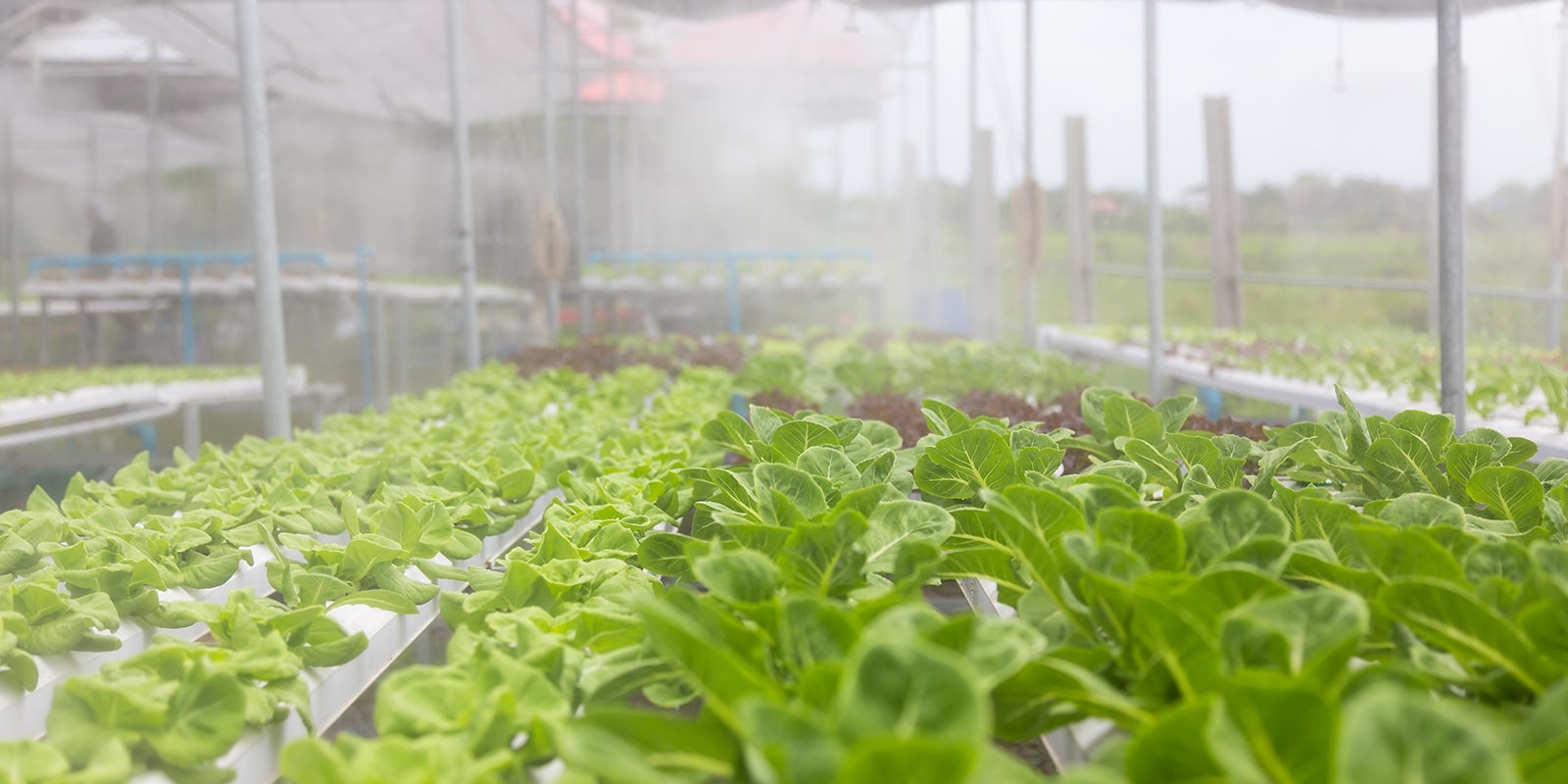 Agriculture / Other
Humidification using direct pressure nozzles is a growing area of green technologies....